Table of Contents
Computer technology has become an integral part of our lives, both personal and professional. But not everyone is on board. Technophobes are people who fear or dislike new technology, especially if it's related to computers. These people prefer newspapers and real books, balk at the thought of an electronic gadget and may have a certain affinity for rotary telephones.
With the advent of new technologies across all industries, it's hard to avoid computers and technology in the workplace these days. However, there are still some jobs that require more hands-on work and less screen time. If you consider yourself to be technology-averse, and would rather do anything than stare at a computer all day, you may want to consider one of these 12 jobs.
All salary and job growth data is from the Bureau of Labor Statistics.
Chiropractor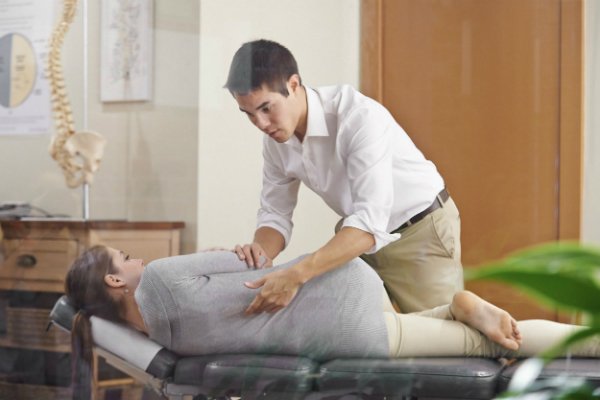 Average Salary (2016): $67,520
Education Required: Doctoral degree
Projected Growth (2016-26): 10%
Chiropractors might need to enter patient data into a computer from time to time, but they spend most of their careers cracking, popping and readjusting bones. Considered an alternative medicine by most, chiropractors rely less on new health care technologies, and more on manual therapy and knowledge of the human body. These workers use their physical strength and expertise on anatomy to help relieve a patient's body of pain. This could be a great career possibility for people who are passionate about health care, but mostly want to work with their hands.
Forest and Conservation Worker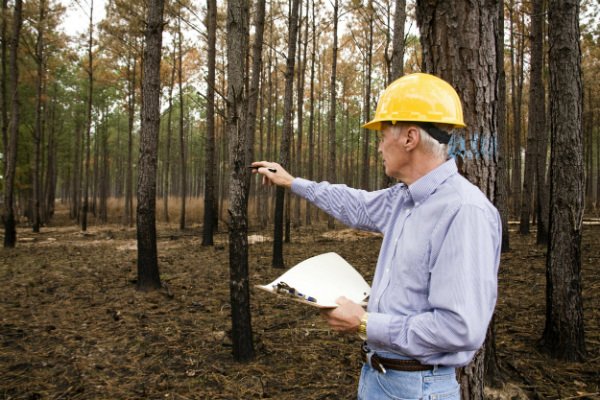 Average Salary (2016): $26,940
Education Required: High school diploma and on-the-job training
Projected Growth (2016-26): -1%
You may not get rich quick as a forest and conservation worker, but you can rest assured that your contact with technology will be limited. Most days, these workers can be found canvassing and protecting the forests and parks in their care. They are charged with cleaning up trash and clearing land in addition to planting seedlings and plants that keep their lands fertile and lush. They may rely on large forestry equipment to do their jobs, but not too many laptops, printers or complex spreadsheets are required.
Chef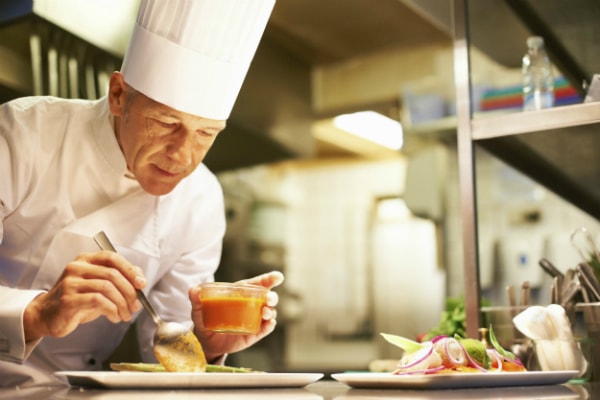 Average Salary (2016): $43,180
Education Required: Associate or bachelor's degree or on-the-job training
Projected Growth (2016-26): 10%
Some professional chefs may use fancy cooking tools or gadgets, but most of them rely instead on a flame and their own two hands. Not only do they whip up delicious meals, chefs are also innovators, coming up with new ways to use ingredients and creating recipes that surprise your palate. You may also need good people skills to be a chef, as some manage the kitchen or start their own restaurants. If you're interested in becoming a chef, there are multiple avenues you can take: some chefs start learning through work experience right out of high school, while others receive training in a culinary arts program at a technical or culinary arts school. Some even start their careers through apprenticeship programs or time spent cooking for the Armed Forces!
Hairdresser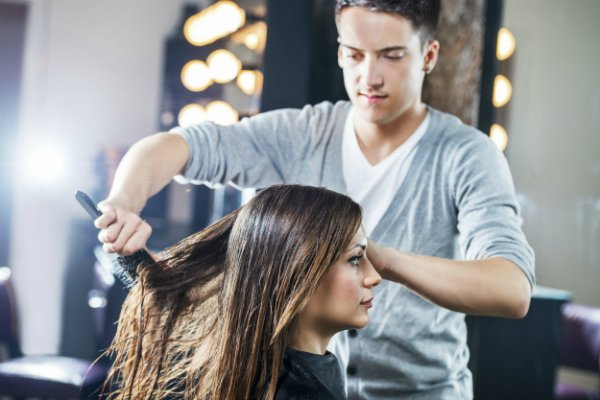 Average Salary (2016): $24,300
Education Required: Technical degree and on-the-job training
Projected Growth (2016-26): 10%
Most everyone needs a haircut at some point in their lives, which is why job openings in hairdressing are expected to grow like fine locks over the next several years at a rate faster than the average. These workers spend very little time staring at a computer screen, instead occupying the bulk of their working hours shaping your tresses. While average wages may not look impressive at first glance, hairdressers can earn a lot more by starting their own business or working in a large metro area like New York or San Francisco, where they can charge higher rates and build a solid client base.
Fitness Trainer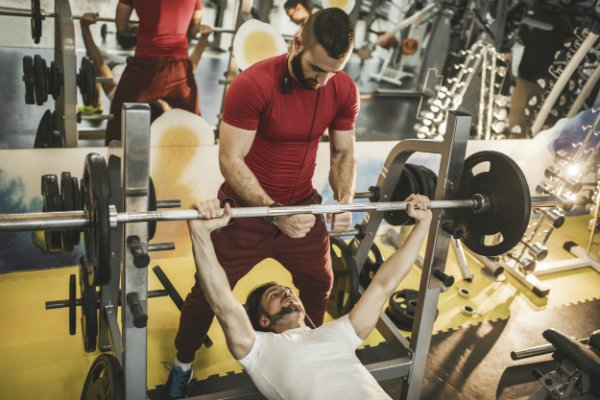 Average Salary (2016): $38,160
Education Required: High school diploma, on-the-job training, and certification
Projected Growth (2016-26): 10%
Fitness trainers are the antithesis of the traditional office worker who spends their day sitting and typing. Part of a fitness trainer's job is keeping themselves in shape, meaning they literally get paid to go to the gym and work out. However, another part is organizing fun exercise routines for either one-on-one personal training sessions or group class settings, working together with clients who also want to work out and have a good time doing it. If you wish you could spend your workday being active and social rather than isolated behind a keyboard, this might be the perfect career to consider.
Kindergarten Teacher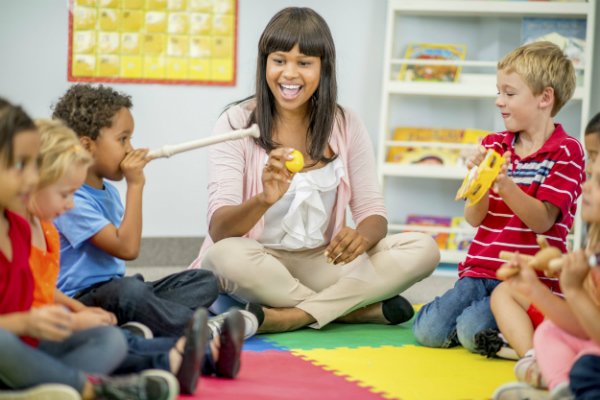 Average Salary (2016): $55,490
Education Required: Bachelor's degree
Projected Growth (2016-26): 7%
Despite its playful nature, this job may be the toughest on our list. Kindergarten teachers require a mountain of patience, bottomless physical energy, and a loud voice. They also require very little technological savvy. Teachers of older grades are more likely to need computers for their duties, and they may even lead computer classes or touch typing lessons. However, since kindergartners are typically too young for computer class, it's all Crayons and blocks and story-time here. Kindergarten teachers may need to keep in touch with parents via email, or they might use computers to help plan a lesson. But in the classroom, these workers don't have much time to deal with technology; they're far too busy corralling knee-biters.
Midwife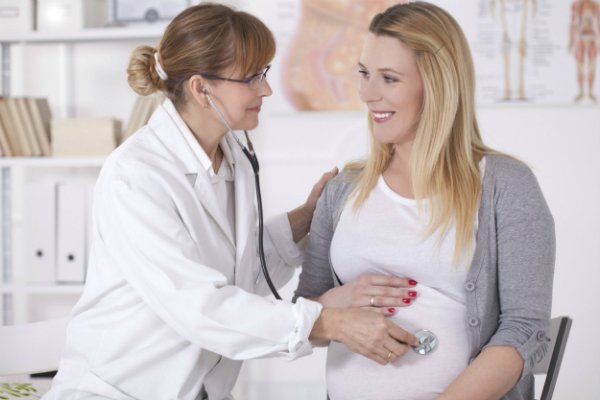 Average Salary (2016): $107,460
Education Required: Master's degree
Projected Growth (2016-26): 31%
Midwifery is an age-old profession -- the practice of caring for pregnant women and their children -- that now has a dignified spot in our current health care system. The main difference between a midwife and a traditional pregnancy nurse is that midwives work with mothers during pregnancy, birth, and throughout the child's infancy. Beyond ultrasounds, midwives do not generally rely on computer technology to do their job. Their knowledge of their clients' specific needs are just as important as their knowledge of pregnancy and birth. Because a master's degree and certification are required to be a practicing midwife in most states, high wages tend to await those who decide to take this career path.
Welder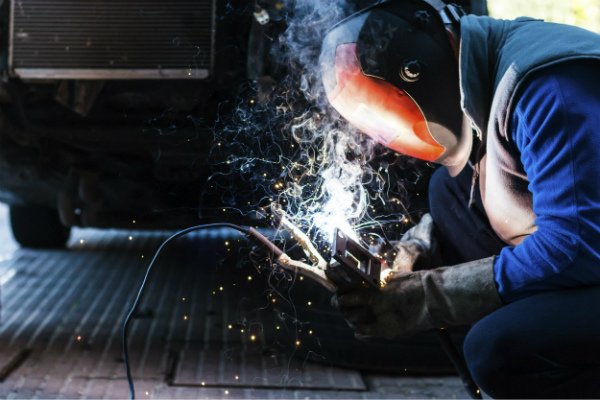 Average Salary (2016): $39,390
Education Required: High school diploma and on-the-job training
Projected Growth (2016-26): 5%
There are a lot of technical components to this job, and welders must know the welding technology to a tee, but typically their command of normal computer technology is irrelevant. They are too busy melting stuff together to worry about computer programs, Powerpoint presentations or the latest apps. These workers spend most of their time out in the field, creating the rock-solid metal skeletons that make up bridges, dams, skyscrapers and buildings of all kinds. A lot of these workers (around 60 percent) also find jobs in manufacturing, which means they're spending their days on a factory floor and not behind a desk. Welding is the perfect career for technophobes who like constructing and building things -- and who, unlike scarecrows, aren't afraid of a little fire.
Archaeologist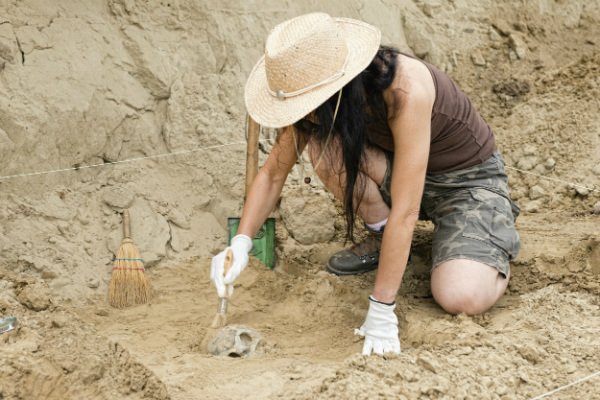 Average Salary (2016): $63,190
Education Required: Master's degree or doctoral degree
Projected Growth (2016-26): 3%
Are you an intellectual type who still dreams of a job you can do outdoors? You may consider becoming a researcher who does their research in the field: an archaeologist. Archaeologists study old ruins, artifacts and bones. They do spend some time conducting research at their offices, and will likely compile their notes and findings on a computer after each dig. But they get to break up the monotony of computer entry by taking long trips to dig sites in exotic locations, peeling back layers of today's culture to learn all about the past it was built on. If you don't mind getting your hands dirty and have plenty of patience, this career might be the long-hidden answer to your prayers.
Nutritionist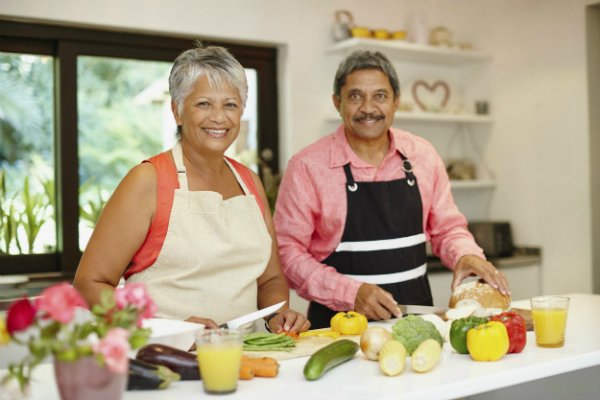 Average Salary (2016): $58,920
Education Required: Bachelor's degree
Projected Growth (2016-26): 14%
While it's true that nutritionists spend a lot of time studying computer models and typing up eating plans, they also spend a lot of time out and about, meeting with their clients. Some work directly with clients one-on-one, while others may do group talks or presentations for large companies. Either way, the job of a nutritionist is all about helping others improve their health through the use of food -- and that means a large part of their career is also actually investigating food and the places it comes from! If you enjoy frequenting farmer's markets to find the perfect piece of fruit early on a Saturday morning, you just might have the instincts it takes to succeed as a nutritionist -- or a related career, such as dietitian or life coach.
Speech-Language Pathologist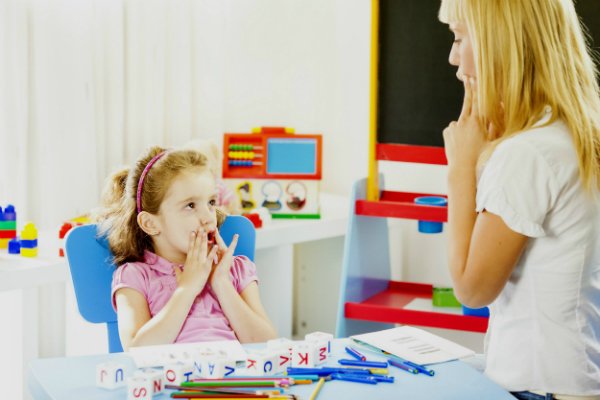 Average Salary (2016): $74,680
Education Required: Master's degree
Projected Growth (2016-26): 18%
Speech-language pathologists spend most of their work days seeing patients that can't articulate words properly, or are having trouble listening or communicating. Their roles typically play out in a hospital or clinic setting, and much of the important work is about being with the patient, not being on the computer. These workers are health care professionals, which often means they must stay up to date on the latest health care technology. However, this type of work is more personal than technical, and requires understanding of linguistics and facial anatomy more than it requires manipulation of complex medical equipment.
Occupational Therapist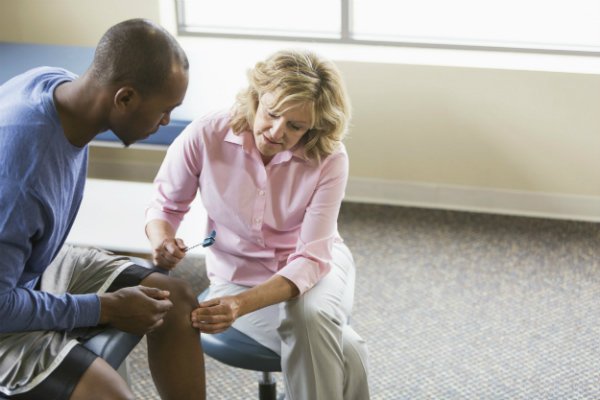 Average Salary (2016): $81,910
Education Required: Master's degree or doctoral degree
Projected Growth (2016-26): 21%
After earning their master's degree, occupational therapists work with patients to help them gain strength and overcome injuries or physical impairments. Their job is very similar to that of a physical therapist, but focuses more on helping patients fix their day-to-day routine to accommodate their injury or ailment. Although certain aspects of the job require technology, specifically bookkeeping, these workers spend a lot more time out on the floor with patients than tucked away in an office. This career offers not only high wages, but exceptional predicted growth too, making it one of the most enticing career paths on our list.