Table of Contents
If you love brain teasers, solving puzzles, or anything that requires an analytical mind, chances are you're a natural at solving problems. While most traditional lists of careers for problem solvers include engineering, mathematics and science professions, there are a wide range of occupations that require two years or less of training and allow you to earn a living with your analytical skills.
To generate our list of problem-solving careers, we started with 81 occupations that require four semesters or less in academic or vocational programs. We then created a scoring system using the Occupational Information Network (O*NET) database to filter for jobs where the quality "Making Decisions & Solving Problems" was rated "very important" with a "high level of competence." You can find more about our methodology below.
Respiratory Therapy Technicians
Average Salary (2017): $50,900
Education Required: Associate degree
Respiratory therapists help patients of all ages who have trouble breathing. The main responsibilities of the job consist of performing examinations, diagnosing respiratory problems, connecting ventilators, treating patients with chronic obstructive pulmonary disease (COPD) and prescribing or administering aerosol medications.
Respiratory therapists use their problem-solving skills on a regular basis, once they've gathered enough information on a patient's condition to have a good idea of what's going on. Properly assessing the issues that each individual patient is experiencing and correctly determining the right course of treatment may be different puzzle than you're used to, but it does take a knack for analysis and reasoning.
Registered Nurses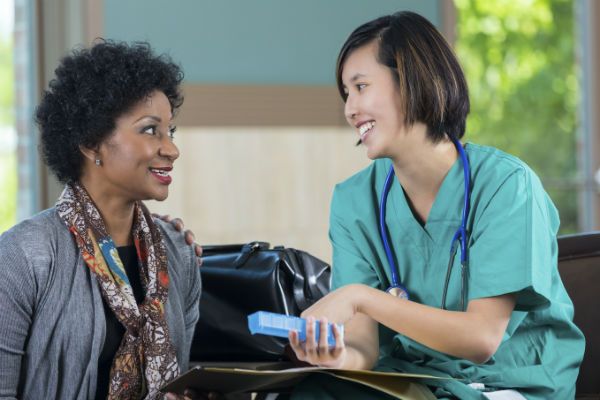 Average Salary (2017): $73,550
Education Required: Associate degree, career diploma or post-secondary certificate
Registered nurses (RNs) typically work in hospitals, but they may also be employed in ambulatory health services or long-term care facilities. The duties of a registered nurse can vary quite a bit from one day to another, but they commonly assess patients' conditions, record patients' medical histories, administer medicines and collaborate with doctors on patient care.
Nurses who can choose the right course of action from the cloud of information that comes with nearly every medical case are high-value members of a medical team. Registered nursing may not be an obvious addition to a list of careers for problem-solvers, but the ability to think critically and make sound tactical decisions can be a great asset.
Electronic Equipment Installers and Repairers, Motor Vehicles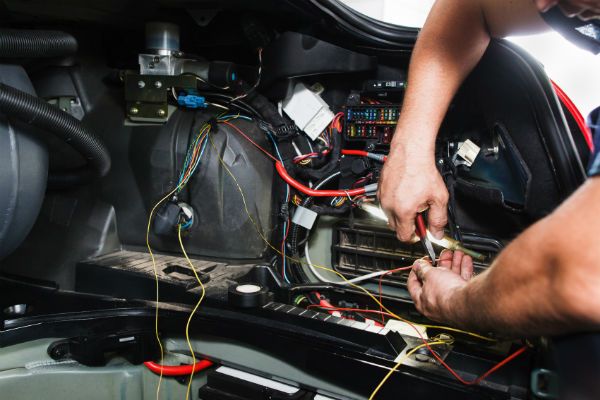 Average Salary (2017): $36,050
Education Required: Post-secondary certificate
Like the name says, these professionals install and repair electronic equipment in cars, trucks and other vehicles. The largest portion of electronic equipment installation work involves stereos, navigation systems and communication equipment, but exotic requests come in from time to time as well.
Electricity may seem like nothing short of magic to the uninitiated, but those who learn the ins and outs of resistors, capacitors and circuitry in general know that electronics are less like wizardly mumbo-jumbo and more like high-powered jigsaw puzzles. Installing and repairing electronic equipment in vehicles of all different makes and models requires the ability to analyze each configuration and make the right connections by melding your observations with your established knowhow.
Surgical Assistants
Average Salary (2017): $46,690
Education Required: Associate degree or post-secondary certificate
Surgical assistants work in high-pressure hospital environments and provide vital support to surgeons in the operating room. They often help prepare the surgical environment, sterilizing surgical tools and gathering appropriate supplies. They may also handle tissue and organs during surgery or ready patients for their procedure by washing and disinfecting incision sites.
Such delicate work requires solid analytical and problem-solving skills, as well as the ability to think quickly under pressure, as circumstances can sometimes change unexpectedly during surgery. When complications are introduced into a surgical procedure, all personnel on the surgery team must work together to solve any problems that arise.
Emergency Medical Technicians (EMTs) and Paramedics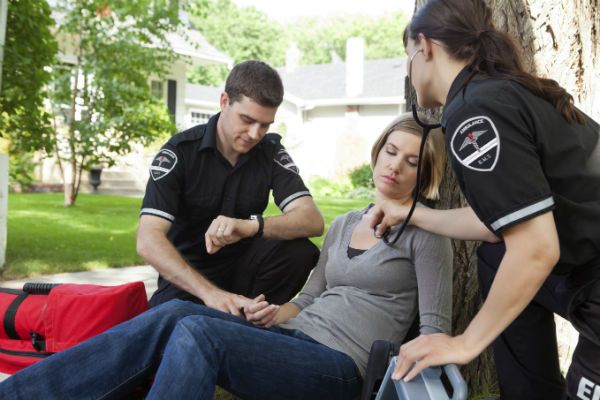 Average Salary (2017): $36,700
Education Required: Post-secondary certificate
Making swift decisions and solving problems correctly are especially vital when the life of a fellow human being may hang in the balance. Emergency medical technicians and paramedics deal with unpredictable medical problems, often in high-pressure situations. They must be able to determine and initiate the correct course of action before matters can get worse.
This is one of the jobs for problem solvers in which an ability to maintain your composure under pressure can be a huge asset. It's also one of the many problem-solving careers in the medical profession that typically requires less than two years at health care training schools rather than a full-fledged medical school education.
Hydroelectric Plant Technicians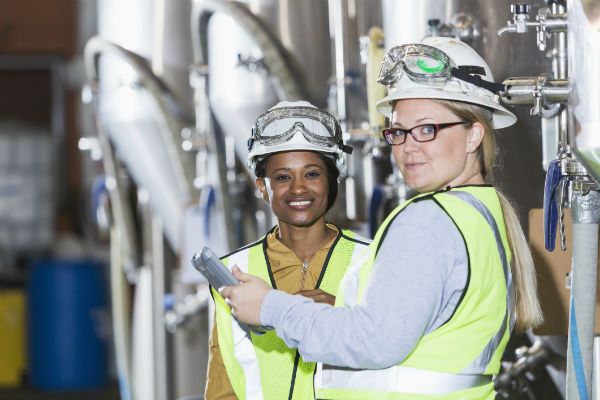 Average Salary (2017): $57,150
Education Required: Post-secondary certificate
Hydroelectric power plant control systems can be fairly complex, and the consequences of component failure can range in severity from insignificant to quite serious. The ability to effectively address malfunctions in the turbines, generators and auxiliary devices requires both knowledge of the equipment and enough of a problem-solving sense to correctly identify and address the issue.
This could be one of the better jobs for problem solvers who thrive in lower-pressure environments. Naturally, it's possible for a high-stakes emergency to occur in a hydroelectric power plant, but such emergencies are likely to occur less frequently than they might for those working in the back of an ambulance.
Forest firefighting and prevention supervisors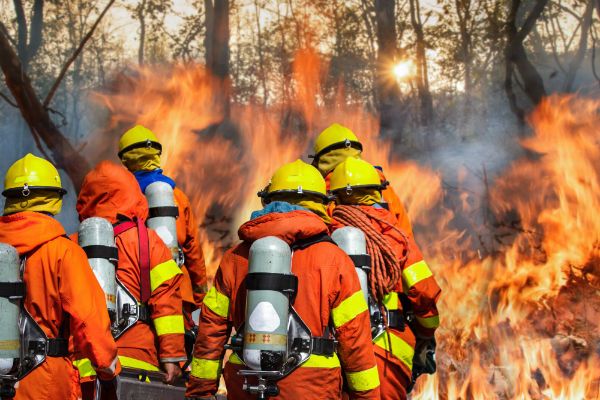 Average Salary (2017): $79,430
Education Required: Associate degree
It may seem abstract to say that firefighting personnel solve problems for a living, but that's exactly what they do. Forest firefighting supervisors must be able to make quick decisions with far-reaching consequences when emergencies arise, as well as remain accountable to both the public and their team on a day-to-day basis.
This occupation is similar to a few other problem-solving jobs in that it contains problems at all levels of urgency. You may have weeks or even months to concoct and perfect a new forest fire prevention strategy, but when a blaze erupts you'll need to address the problem as quickly and accurately as possible.
Electrical Power-Line Installers and Repairers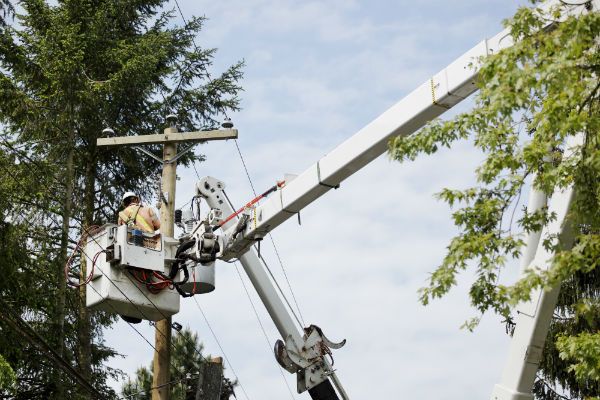 Average Salary (2017): $68,710
Education Required: Post-secondary certificate
These professionals, also known as line workers, work to make sure the electricity that lights our homes and powers our information infrastructure can travel unhindered to all corners of the grid. Power-line installers and repairers are typically responsible for setting up or identifying defects in the voltage regulators, transformers, lines and switches and other devices that transport electricity over distances.
The ability to efficiently identify and resolve defects in the local power grid takes a healthy aptitude for problem-solving. Jobs in this field deal with extremely high-voltage electricity and tend to involve work done at significant height, so problem solvers with a good dose of courage are likely to do quite well.
Licensed Practical and Licensed Vocational Nurses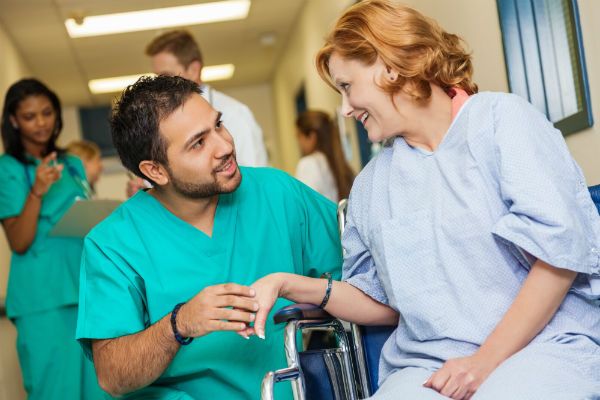 Average Salary (2017): $45,710
Education Required: Post-secondary certificate
Licensed practical nurses (LPNs), also known as licensed vocational nurses (LVNs), are less of a fixture in hospital environments than RNs. Their skill at monitoring vital signs and administrating basic patient care tends to be more suitable in settings such as residential care facilities, doctors' offices and at-home healthcare environments.
LPNs/LVNs may deal with fewer emergency situations than RNs, but an ability to recognize problems and chart the correct course to a solution is no less vital. Although the toolbox of solutions available to an LPN/LVN can vary by state, having a solid command of your options and a good sense of when to use each one can earn you the respect of your colleagues.
Embalmers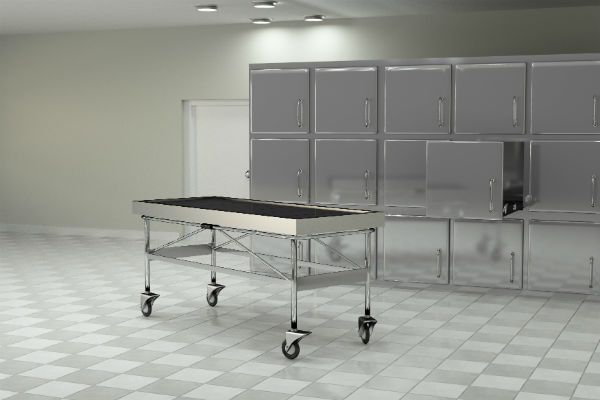 Average Salary (2017): $45,040
Education Required: Associate degree
It's safe to say that embalmers deal with fewer life-threatening emergencies than most of our other careers for problem solvers, but that doesn't mean that the profession doesn't offer a host of engaging puzzles for the right sort of person. The preparation of human bodies for funeral display can be a delicate and artful pursuit -- in fact, embalming may be one of the most creatively oriented problem-solving jobs on our list.
Some embalmers also assist in coordinating funeral activities, which can open up an entirely new set of problems to solve. Occasionally, the deceased will have to be transported to another state or another country for their service, which can involve some rather delicate logistics.
Methodology:
To generate our list, we started with 81 occupations that require a two-year degree or less, and used the Occupational Information Network (O*NET) database to filter for jobs where "Making Decisions & Solving Problems," "Critical Thinking," or "Complex Problem Solving" was rated "very important" with a "high level of competence." Our final list of jobs includes occupations who had an average score of at least 3 out of 5 on the "importance" scale and at least 4 out of 7 on the "level-of-competence" scale, according to O*NET.