Table of Contents
Vocational education might be one of the best-kept secrets in New York. Trade school programs can often train you for a new career in two years or less, and Investopedia reports that four of the state's top six industries rely on trade schools in New York to supply a big portion of their workforce.
Individual cities throughout the state show extra promise for graduates in certain fields. A 2019 report shows a bright future for students at trade schools in NYC for construction, indicating that construction jobs in the city increased by 40 percent between 2010 and 2018 and show no signs of slowing down. health care students in central New York are in luck, as well -- Utica and Syracuse both made the top three on a recent list of the best cities in the U.S. for jobs in the medical field.
Why is New York Good for Vocational/Career Schools?
By offering vocational training, also known as career and technical education or CTE, schools in NYC and elsewhere in the Empire State can provide job seekers with a viable alternative to the traditional, four-year bachelor's degree. Many New York trade school programs can be completed in one year or less, and comprehensive associate degree plans usually require just two years of full-time study.
It seems that New Yorkers are getting the message, as well. More than 20 public high schools in the state focus primarily on offering CTE courses, and enrollment in technical skills programs at all levels reached nearly 275,000 in 2017. Dual enrollment programs are helping career and technical high school students get a head start on their college degree requirements, and more than 150,000 learners are actively seeking New York CTE student certifications at the college level.
Whether you're looking to study health care, construction, manufacturing, business or art at trade schools in New York, it helps to know what to expect from your program. Read on to learn about the best trade schools in NYC and elsewhere in New York State.
Highest-Paying and Fastest-Growing Careers in New York
Source: 2019 Occupational Employment Statistics and 2018-28 Employment Projections, Bureau of Labor Statistics, BLS.gov.
Source: Integrated Postsecondary Education Data System (IPEDS) 2018-19, National Center for Education Statistics, http://nces.ed.gov/ipeds/
Financial Aid in New York Trade Schools
Students considering certificate programs in New York may not know that there are numerous financial aid programs designed to take some of the sting out of paying for a trade school education. Depending on the school you choose to attend in New York, scholarships and grants may be available to help reduce your tuition bill without requiring any repayment after graduation.
If you're wondering how to apply for financial aid in New York, the Free Application for Federal Student Aid (FAFSA) should be the first document you learn about. The FAFSA is the primary source of eligibility information for federal grant and loan programs, and many state-based or institutional awards also use it in their application process. You can learn more about the FAFSA and student aid in general by checking out the financial aid guide on this site.
Here are a few New York education grants and scholarships for CTE students around the state:
Tuition Assistance Program (TAP) - Although it's more commonly used to supplement New York college and university scholarships, students in vocational programs at State and City University of New York (SUNY/CUNY) schools may be eligible for this program. As of 2019, the annual TAP award can be as much as $5,165.
The Silver Shield Foundation - The children of first responders who were killed in the line of duty have access to tuition assistance, tutoring services and more through this fund founded by former New York Yankees owner George Steinbrenner.
New York State Aid to Native Americans - Enrolled members of New York State tribes and their children can apply for up to $2,000 per year in financial aid for full-time education. Students in part-time programs receive a prorated award of $85 per credit hour.
Initiatives for Vocational School Students in New York
Whether it's funding scholarships for undergraduates in New York or providing financial support for institutions as they develop new programs, state initiatives aim to help the best vocational schools in New York become even better. Here are a few examples of active initiatives in the state today:
The Office of Postsecondary Access, Support and Success (OPASS) administrates roughly $175 million in funding that New York institutions of higher education can use for grants, scholarships and more. Programs supported by this initiative include the Teacher Opportunity Corps, My Brother's Keeper and the Family and Community Engagement Program.
The Bureau of Proprietary School Supervision (BPSS) of the New York State Education Department monitors the educational quality and financial practices of non-degree granting private career schools in the state to ensure that they keep their promise of providing effective training.
New York policies that benefit vocational students
Know Before You Enroll is a New York City Office of Human Capital Development (OHCD) awareness campaign designed to help prospective students choose trade schools that treat their students honestly and fairly. It provides resources such as free financial counseling and reviews of enrollment contracts by legal experts.
The Empire State Apprenticeship Tax Credit provides up to $10 million each year for employers in the state who include apprentices in their hiring practices. The funding is mainly directed toward employers seeking high-demand vocational positions in fields like health care, clean energy and technology.
School-specific program initiatives in New York
First-generation college students hoping to transfer to the John Jay College of Criminal Justice in Manhattan can apply for an award of up to $2,500 per year through the National Ethnic Council of Organizations (NECO) First in Family Scholarship.
Students who pursue their vocational training at State and City University of New York (SUNY and CUNY) schools may qualify for the Excelsior Scholarship, which has the potential to cover your full tuition bill.
Expert Advice on Vocational Education in New York
To get more insight into the role of vocational degree programs, we sat down with Connie Costley, the President-Elect of the New York State Association for Career and Technical Education. The NYSACTE is a state branch of the Association for Career and Technical Education, an organization dedicated to promoting and advancing CTE education in the state.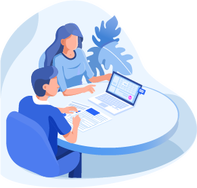 What are the benefits of career and technical education?
I feel the biggest benefit of CTE is hands-on training. In CTE, students take general education knowledge and put it to use in real-world settings. CTE students learn by doing, and they are better prepared to go out into the workforce and be successful. This often gives them a big advantage over general education students as they have that "extra" training, knowledge and skill set that others may not. Our students are more engaged and also have higher graduation rates that general education students.
What should students consider when researching potential CTE programs?
As I mentioned above, passion is a great place to start, but you still have to make a living. When you are looking for a program, spend time researching the job outlook for careers in that field. Students often make a mistake by not checking out that information. They should have an understanding of what jobs are going to be available and where they are going to be. You may need to be willing to move to find employment after graduating.
Think about your passion and what you like to do. However, this is not always easy for students to define, so sometimes they need to take a variety of introductory courses to see what they like. The most important thing is to research all options before you decide. Start by looking at career information for that training program: Will you be able to get a job where you want? I also suggest students consider job shadowing. Job shadowing is a great way to see if you like the working environment for that career field.
In New York, how do employers view CTE and vocational degrees?
I would say yes. Especially to the employers who hire CTE graduates. They want the students to come to them with the skills they need. I believe all employers want students to come to work with the soft skills needed. So it doesn't matter what field you go into it is good for all students to take some sort of CTE courses because all careers require you to have the skills that we teach so well.
Are career fields in New York that require CTE training expected to grow?
Yes, absolutely! According to the state labor employment statistics, there are very few categories that were not directly CTE-related. For many of those categories, students can certainly start at a CTE high school program and continue on to a CTE program outside of high school. All approved CTE programs in NYS offer students articulation agreements with post-secondary institutions. These agreements must offer a direct benefit to the CTE students in the form of college credit or advanced standing. In New York we are expanding many of these offerings at our community colleges.
Browse Cities in New York