Table of Contents
Training at vocational and trade schools in california might be one of the best kept secrets. Not only can trade and vocational programs prepare you for high demand jobs in California, but six of the state's top ten industries -- including information technology, manufacturing, construction and real estate -- have direct employment connections to vocational school programs.
Because top industries can vary from region to region, vocational school graduates in certain areas may have access to extra job opportunities. Silicon Valley and the surrounding area, for example, is home to a dense concentration of technology manufacturing jobs. Construction graduates may have an easier time finding steady work in Sacramento than in other cities, since the state's capital ranks among the fastest-growing large cities in California.
Why is California Good for Vocational/Technical Schools?
California works hard to ensure that workers in its Career Technical Education (CTE) programs have the tools they need to succeed. Since 2013, the state has invested more than $1 billion in regional career pathways through various initiatives. Student outcomes have been strong, with close to 80 percent of the roughly 900,000 CTE college students finding jobs or enrolling in further training within six months of graduation. Also, as recently as 2018, California legislators made budget available for a California Community Colleges project called the Online Education Initiative, which is meant to increase availability of career-oriented distance education programs in the state's community colleges.
There's a gap between the number of available jobs and the workers needed to fill them, despite how many vocational and technical schools there are in California. The Golden State's economy is made up of around 50 percent middle-skill jobs -- positions that require some formal college-level training but don't require a bachelor's degree -- for which less than 40 percent of the state's workforce has the necessary qualifications. New initiatives, such as California's first fully online community college, Calbright College, open to students starting in October 2019, could help this issue.
If you're not sure how to get a CTE credential in California, the advising office at one of the state's community colleges or vocational schools is a great place to start. Take a look at our list of trade and vocational schools in California to find out which ones stand above the rest.
Highest-Paying and Fastest-Growing Careers in California
Source: 2019 Occupational Employment Statistics and 2018-28 Employment Projections, Bureau of Labor Statistics, BLS.gov.
Source: Integrated Postsecondary Education Data System (IPEDS) 2018-19, National Center for Education Statistics, http://nces.ed.gov/ipeds/
Financial Aid for Vocational Training programs in California
It may be clear that top vocational school programs are available here, but how does financial aid work in California? What is Cal Grant, and how can it work for you? We'll give you answers to those questions and more, as well as providing a rundown of student aid resources that can make it easier to find the help you need.
The Free Application for Federal Student Aid, or FAFSA, works like a skeleton key for most high-level financial aid programs, so be sure to fill it out and submit it as soon as possible. Check out our financial aid guide for students nationwide to learn more about the FAFSA and other important concepts in the world of student assistance.
Here's a quick list of grants and scholarships that you may want to apply for as a California student:
Cal Grant - Eligibility requirements for this statewide award include a completed FAFSA or California Dream Act Application (CADAA), at least one year of California residency, demonstrated financial need and a program that leads to a degree. Check the program's website for info on how to apply for a Cal Grant.
Pine Cone Foundation Scholarship - Learning-disabled students who want to attend California vocational schools might qualify for this award, which can total up to $3,500 over a three-year period.
CTA Scholarships - The California Teachers Association (CTA) has several scholarships available for California students, including five awards of up to $5,000 for children of members and the Martin Luther King Jr. Memorial Scholarship Program that awards up to $6,000 for ethnic minority students hoping to become teachers, school counselors, school nurses or school therapists.
Initiatives for Students in California Trade Schools
California residents can take advantage of several statewide and regional initiatives designed to help vocational students succeed.
Funding for Vocational Students in California
The California Career Pathways Trust (CCPT) has contributed more than $500,000,000 in funding to promote CTE in the state since 2013. CCPT focuses on guiding students from elementary school to college, helping institutions develop relevant study plans for high demand jobs in California and promoting collaboration among different career sectors to create more effective CTE programs.
The Strong Workforce Program aims to help member schools of the California Community Colleges system produce better student outcomes in CTE programs. Its contribution to California vocational schools totals nearly $250,000,000 each year and is designed to boost efforts toward innovation and data-driven outcomes.
California Policies That Benefit Vocational Students
The California Partnership Academies (CPA) model is a new approach to high school that incorporates CTE concepts into the standard academic curriculum. Students in CPA programs learn in small groups with a committed team of teachers. Partnerships with regional businesses as well as trade and vocational schools in California can help them prepare for the next step.
The California Career Resource Network (CalCRN) was created by the California Department of Education to provide career development information and resources to state residents. The career exploration tools provided by CalCRN can help students decide on a career and create a plan to get there.
Expert Advice on Vocational Programs in California
We wanted to know more about the role of vocational and trade schools in today's industries. Most authoritative sources, such as the Bureau of Labor Statistics, claim that earning a degree can improve your chances at getting a job. But is a vocational degree enough? We sat down with Sean Lynch, Public Affairs Manager for the Association for Career and Technical Education (ACTE), to get his opinion on vocational education in California.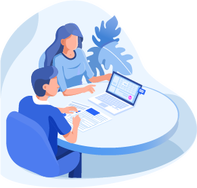 How do employers view vocational education?
Employers are definitely getting more involved with CTE in greater numbers as they recognize the opportunity that these programs represent for their industry. A great example of this is in IT, which is predicted to be the fastest growing career cluster by 2018. This field requires professionals who can demonstrate to their employer that they have the skills they will need on-the-job - things like industry recognized certifications and credentials. And since employers are the ones that understand their needs for those qualifications, we're seeing them come to the table in a great way to partner with educational institutions and communicate how they can do what's best for students.
Do vocational degrees help graduates get jobs?
Absolutely, CTE degrees and credentials help graduates get into valued careers in growing fields. I think it's important for students to begin with the end in mind - to think about what career they hope to obtain, and then identify what the best path to get there is. For many of those careers, it's going to mean some form of postsecondary education - for example, by 2020 82 percent of health care careers are only going to be available to individuals who have obtained some form of postsecondary education, and a healthy portion of those are best suited to those with associate degrees or postsecondary certificates.
How does the state of California view CTE?
California is doing some really interesting things related to CTE — many institutions are implementing the Linked Learning model, which contextualizes academic and technical curricula with a real-world profession to engage students. According to the U.S. Department of Education's data from 2012-13 (the most recent numbers available), there are 1,911,694 CTE students in California, and we're excited to see how those students are preparing themselves for their future.