Table of Contents
All over the U.S., people are expanding their horizons when it comes to food. Whether it's the dozens of cooking shows being streamed to houses across the country or the growing interest in regional dishes and locally sourced ingredients, national demand for the skills taught in culinary schools is on the rise.
What are the different types of culinary professionals? How much does culinary school cost? We address these and other important questions on this page. We've also got information about the subjects covered in culinary certificate programs, the different levels of culinary arts degree and the professional organizations that can help you advance your career. Read on for some vital information about training programs and jobs in the culinary arts world.
What Do Culinary Professionals Do?
The duties you perform on an ordinary day in a culinary job can differ widely from position to position, particularly if you find work in a specialized segment of the industry. The general duties in a kitchen, however, tend to have a few tasks in common
Ensuring that work areas, storage areas and equipment are in safe and sanitary condition
Managing ingredient stocks to make sure that only fresh food is available for use
Creating recipes, menus and food pairings to inspire fellow cooks and delight your guests
Preparing food to order and presenting it attractively on the plate
Graduates of culinary arts schools mostly work in restaurant, hospitality and bakery environments, although a few may find employment in retail stores or food factories. They typically spend most of the day on their feet and around hot ovens, and between five and seven percent were self-employed in 2016.
Culinary Arts Specializations
The best culinary schools in the country offer a range of programs to cover the various specialized roles in the world of food preparation. Here's a quick list of subjects for culinary degrees and certificate programs:
General culinary arts
Food business management
Culinary science
Applied food studies
How to Become a Chef or Culinary Professional
Everyone's path to the world of professional kitchens goes through slightly different twists and turns, but there are a few tried-and-true ways to carve out your niche in the culinary world. Here's a list of conventional steps that aspiring culinary artists often take to get their foot in the door of the industry:
Earn your high school diploma or equivalent
Complete a culinary arts training program at the college level
Participate in an internship or other supervised entry-level employment
Consider professional certification
The various study plans at culinary arts schools tend to focus on courses relevant to their specialties -- a baking and pastry student isn't likely to study beef and poultry in much depth, for example -- but chances are good that you'll cover several of these subjects on your road to graduation:
Culinary fundamentals
Food safety and sanitation
Bread and rolls
Chocolate and confectionary
Nutritional science
Food service management
Regional dishes and cuisines
Culinary Degree and Certificate Programs
It may not seem like a complex question -- How much does culinary school cost? -- but there are multiple factors that determine the bottom-line expense of culinary education. Depending on which of these study plans you choose, for example, the total bill for your culinary education can vary significantly:
Undergraduate Certificates are usually the shortest and least expensive type of program at culinary schools. They may cover several fundamentals of the culinary arts in an introductory way or go in-depth on just one or two aspects of the craft.
Diplomas are similar to undergraduate certificates in that they generally take one or two semesters of study to complete and tend to stay away from covering many subjects in great detail.
Associate Degree in culinary arts: Typically provide a good balance between program length and depth of study. An associate degree in culinary arts usually takes about two years of full-time schooling, typically covers theory and practice in greater detail than a diploma or certificate and often includes academic courses that may transfer easily into a future bachelor's program.
Bachelor's degrees are also available from culinary arts schools, especially for students hoping to go into management. If you're hoping to start out as a cook, a baker or another kitchen-based culinary professional, an associate degree is probably your best bet.
Hands-On Training at Culinary Schools
A large percentage of the education at culinary arts schools is delivered with some hands-on work for students, but there is one highly practical learning experience that's more hands-on than most. Some culinary programs include an internship section for senior students, during which they travel off campus to learn and work in an active kitchen, bakery or restaurant environment.
Internship experiences can provide invaluable professional experience in a supervised environment and give students a taste of what they're likely to see once they finish school and head out into the working world. If you're interested in a culinary internship, make sure to ask an advisor at your chosen school about them before enrolling.
Education in the virtual classroom has come a long way in the last decade. Online culinary schools have developed ways to instruct students on the finer points of cooking, baking, food science and more without requiring them to attend class in person, which can be great if you want to work toward a culinary career without putting any extra strain on your existing schedule.
One thing online culinary schools are not, however, is a low-effort alternative to conventional education. It may be best to avoid online culinary programs unless your passion for cooking is strong enough to motivate you to complete all of your readings, assignments and exams without the driving force of meeting regularly in a classroom.
Certifications are available for culinary professionals in just about every specialty. The American Culinary Foundation (ACF), for example, offers a copious list of certifications that includes credentials like these:
Certified Fundamentals Cook (CFC)
Certified Sous Chef (CSC)
Certified Chef de Cuisine (CCC)
Certified Working Pastry Chef (CWPC)
Certified Master Pastry Chef (CMPC)
Certified Culinary Administrator (CCA)
Certified Culinary Educator (CCE)
Certifications are also available through other organizations, such as the Retail Bakers of America. While it's not typically required to earn certification before you land your first real culinary arts job, established professionals can demonstrate their dedication, drive and skill by maintaining a certification level appropriate to their experience.
Career Advancement for Culinary Professionals
There are those who would tell you that extensive experience on the job is the only way to advance your culinary career, but that's not necessarily the case. It's true that developing a reputation for quality work and sharpening your skills to a high degree of professionalism can help you climb the career ladder, but learning the administrative side of the business can also create opportunities for advancement.
Although it's possible to learn some culinary management techniques on the job, formal training programs work to provide a well-rounded administrative education. Culinary management degree programs focus on the particular challenges of the food service industry, but a general degree in management can suffice if you've had sufficient experience in culinary environments.
Source: Integrated Postsecondary Education Data System (IPEDS) 2018-19, National Center for Education Statistics, http://nces.ed.gov/ipeds/
Financial Aid for Culinary Programs
IRA Educational Foundation Scholarship
Award amount (max)
$11,000
Criteria :
Applicant must be permanent resident of Illinois.
15-May
Application deadline
Criteria :
Applicant must be enrolled in an accredited, four-year college or university, have a minimum 2.5 GPA, be seeking a managerial career in the private club ...
1-May
Application deadline
Criteria :
Applicant must have completed one grading period in a two-year culinary program. Selection is based upon academic excellence.
1-Dec
Application deadline
Academy of Chefs Chair's Scholarship
Criteria :
Applicant must have completed one grading period in a two-year culinary program. Selection is based upon academic excellence.
1-Jul
Application deadline
Patricia Collins Amaral Memorial Fund
Criteria :
Applicant must be a senior who has a minimum 3.0 GPA and who has demonstrated the finest qualities of leadership through participation in campus organizations ...
15-Feb
Application deadline
Ferrarelle Scholarship Program
Award amount (min)
$15,000
Award amount (max)
$15,000
Criteria :
Applicant must be an M.B.A. student in the Food and Wine Program of Alma Graduate School, the business school of the University ...
Hungry to Lead Scholarship
Criteria :
Applicant must be a U.S. resident who is enrolled in a foodservice or hospitality program at a college or university. Minimum 2.5 GPA, 1300 SAT, ...
1-Jun
Application deadline
Russ Casey/Maine Restaurant Associates Scholarship
Criteria :
Applicants must be Maine residents. They must be enrolled in or planning to enroll in a degree program relating to hospitality, restaurant management, hotel ...
28-Apr
Application deadline
Source: Scholarship directory data is copyrighted material which is reproduced on this website by permission of CollegeXpress, a division of Carnegie Dartlet. Copyright © 2023 by CollegeXpress.
Skills and Abilities for Culinary Professionals
In every profession, there are certain skills and abilities that can help students and workers learn, grow and thrive. Here's a list of personal traits that can be a great help to chefs, bakers, caterers and other members of the culinary field, according to the Occupational Information Network (O*NET):
Monitoring your performance as well as the performance of employees, equipment and the kitchen as a whole can help keep your product quality consistent
Problem sensitivity can help you determine when something is about to go wrong or whether a potential issue is a problem that needs addressing
Time management is one of the most important elements in a working kitchen, especially in on-demand environments like restaurants
Oral expression skills can ensure that everyone stays on the same page in the high-intensity, close-quarters environment of a professional kitchen
Manual dexterity can help you prepare food quickly as well as avoid accidents when working with sharp knives and hot pans
Culinary Salary and Career Outlook
There is a range of factors that might influence a culinary professional's salary. The type of establishment where you find work, the segment of the industry you choose, the state where you live and your level of education and experience can all have an effect on your annual pay.
That said, though, these salary figures and career projections by the U.S. Department of Labor's Bureau of Labor Statistics can give you a pretty good idea of what to expect from today's culinary job market:
| Career | Total Employment | Average Salary | Projected Job Growth |
| --- | --- | --- | --- |
| Chefs and Head Cooks | 128,190 | $56,310 | 11.1% |
| Food Service Managers | 235,470 | $59,820 | 10.8% |
| Bakers | 184,990 | $29,630 | 5.8% |
*2019 Occupational Employment Statistics and 2018-28 Employment Projections, Bureau of Labor Statistics, BLS.gov.
Professional Resources for Culinary Professionals
Multiple industry associations and professional organizations work tirelessly to provide advocacy and support on behalf of chefs, bakers and other professionals in the culinary industry. Membership in groups like these can help you stay on the cutting edge of your field and make valuable connections with prospective mentors and colleagues:
Expert Q&A on Culinary Schools
There are many roads to becoming a culinary professional, and while picking a culinary school is an important decision, there are many other factors to consider. To get more insight on how to become a chef or culinary professional, we spoke with an expert in the field. Moshe Grundman is a chef at Sixty5 on Main on in Nyack, N.Y., and here's some of his advice for young chefs who are just starting out.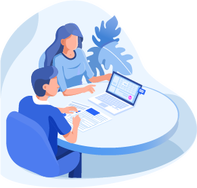 What is the typical educational path needed to enter a chef career?
The best way to get into the industry and to fast track (if possible) your career is to study at a top culinary school. You can also take alternative routes of working in restaurants, from a line cook to sous chef to hopefully one day becoming an executive chef. Generally, culinary school lasts 2 years, but there must be innate talent, longing for this career, and character that leads you to push through and persevere -- as kitchens aren't always the easiest places to work. The cream rises to the top and you become a great and top chef.
How long does culinary schools take?
There are 1, 2, and 4 year culinary school programs. I attended a 2 year program. The longer 4 year programs give you a bachelors degree with more restaurant management, accounting, bookkeeping, and other business management skills that would apply to restaurants. The shorter programs focus on actual cooking skills, techniques, plating, and anything required to become a great chef. One of the 4 year programs is Johnson and Wales. In addition to this preparation and learning in school, anyone wanting to get into the culinary world must have a strong passion and willingness to work long and hard hours, beyond the classroom. It takes real world and restaurant experience to succeed.
Why would you encourage someone to pursue this career?
You should pursue cooking, being a chef and the industry as a whole if your passion and dream in life is to become a chef and if you love cooking and take pride in the food that you produce. You must also combine that with a passion and love of people, as half the battle is hospitality and working with other cooks, chefs, restaurant managers, owners, but most importantly patrons and diners. Without patrons, you have nothing and you must have the people skills and be personable enough to engage your clientele and live by the "the customer is always right" motto. Lastly, because you are away from your family so often, and because you are cooking for guests and their families on holidays (and therefore missing them with your family) you must love your "restaurant family" and be able to make the sacrifices necessary to become successful in the culinary world. You miss vacations, holidays, birthdays and the like, so you can make others happy and help them celebrate those very special occasions with your food and in your restaurant.
Do you have any advice for young people who are just starting out in this career?
Before you go to culinary school or pursue a career in the kitchen, spend some time in a busy kitchen, assist with prep work, try to make fun and complex dishes at home, and work on your plating skills. You must make a serious commitment to cooking and learning, working toward success by learning from mistakes and have a willingness to "pay your dues". You must have a hunger, and drive to succeed. There are plenty of other cooks, sous chefs and the like who are angling towards becoming the executive chef and you must therefore strive to be the best and to seek perfection (or as close as possible). In addition, go to farmers markets, sample produce, wake up early and pick things out at the local fish market, speak to other chefs and ask them about their journeys.
Overall, if you invest the time and have a great passion for cooking and a willingness to learn (combined with patience) you will succeed. You will rise up in the culinary world -- hopefully quickly -- and if given the opportunity to be executive chef, which I was at a young age, take the bull by the horns and do your very best, day in and day out.