Raleigh, North Carolina is home to affordable housing and a strong educational infrastructure. The city has a lot to offer students who are interested in vocational schools in Raleigh. It's experiencing significant industry investment, growing employment opportunities, and increasing population rates. As part of the North Carolina Research Triangle, Raleigh has cutting-edge research facilities and top tier academic institutions. Numerous Fortune 100 companies, such as IBM and Cisco, have a presence in the region, and Raleigh itself is known as an emerging technology hub.
About the Experts
In an effort to get an understanding of the economic situation in Raleigh and to uncover why the area is a great place for students, we spoke with two Raleigh insiders, Jennifer Bosser of Wake County Economic Development and James Sauls, from the City of Raleigh.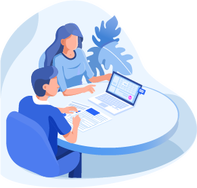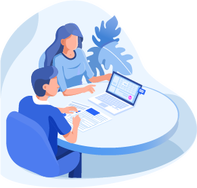 What's the current economic outlook in Raleigh?
Jennifer: Wake County is growing. We just reached 1 million in population and are growing at an average of 62 new people per day. Our unemployment rate is 4.5% and we have seen a 5.4% employment growth rate over the last year. We were also ranked the fastest growing metro over the last decade by Forbes, and Raleigh was just named the number one "Hot City for Information Technology Pros in 2015" by InformationWeek.
James: Raleigh is experiencing substantial growth. Our job market is increasing, our unemployment is below the county, state and national averages, and we are seeing substantial development opportunity, specifically around multi-family housing.
How does Raleigh's 2030 Comprehensive Plan guide growth in the region?
Jennifer: Wake County Economic Development works closely with the City of Raleigh on an integrated economic development strategy. Currently, some of the key collaborative areas of focus are to make Raleigh a top five hub for entrepreneurship and innovation, to recruit and retain businesses in our target industry clusters, recruit top talent to the community and support policy initiatives that will help to catalyze these areas of focus.
James: Our team is the primary lead on the economic development element of the Comprehensive Plan. We coordinate our recruitment and expansion efforts with the other divisions (public works, public utilities, etc.) to ensure that growth is following our infrastructure and vision for the City.
What are the top industries and employers in Raleigh?
Jennifer: Our top industries include:
Clean technology
Advanced manufacturing
Our top employers include: ABB, Bandwidth, Biogen, Cisco, Citrix, DB Global Technology, EMC Corporation, GlaxoSmithKline, HCL Technologies, Lenovo, MetLife, NetApp, Novartis, Red Hat, SAS Institute, Schneider Electric, and Siemens. Raleigh is a capital city, so we also have a strong presence of government, financial and education entities.
James: Our largest employers locally are the government entities -- State of North Carolina, Wake County and the City of Raleigh. Our next largest would be NC State University and then many companies in our tech and life science industries.
Are there growing or emerging industries in Raleigh?
Jennifer: Yes. We have a targeted cluster recruitment strategy in partnership with our local, regional and state economic development partners. We've had a focused cluster recruitment strategy in place since 2002 based on Professor Michael Porter of Harvard University's Cluster of Innovation initiative. We continue to identify areas of convergence and emerging technologies and see great potential for our region in CleanTech, Data Science and Analytics, and the Internet of Things.
James: We are constantly looking to bring in new opportunities to complement our already strong technology, life sciences and design industries. We are known as a tech market and do everything we can to promote and grow those industries.
How do salaries in Raleigh compare with cost of living?
Jennifer: The average salary in Wake County is $47,000. We have a strong mix of industry in Wake County and focus our recruitment efforts on attracting jobs that pay at or above the average salary.
James: We do see that wages, while good, are not keeping up with the growing cost of living. We are not at a point of decline but the community is talking and addressing this to make sure that our companies and community stay competitive.
What is the current housing outlook in Raleigh?
Jennifer: Despite Wake County and the region's growth, our cost of living has stayed relatively the same compared to our competitor cities. Our Cost of Living index is 93.3 compared to the national average, below Atlanta, Denver and Austin. You can purchase a 4-bedroom, 2.5 bath, and 2-car garage single family home for around $272,305.
James: Raleigh has always been a place where you can find just about any type of housing option you prefer. Whether it's a downtown flat or a 20-acre horse farm 15 minutes from the Center City. The average home price is still a bargain compared to our competing cities, at $224,000. And multi-family housing is at or below the national averages.
Raleigh is nestled within the greater Research Triangle Region. Why is Raleigh an attractive location for students to attend college?
Jennifer: There are ten universities in the Triangle, three of which are tier-one research universities. Raleigh is home to Campbell Law School, NC State University, Meredith College, Shaw University, William Peace University and St. Augustine's University, all located just minutes to Downtown. Raleigh is a safe community and provides students with access to so many arts and cultural amenities. The city also has over 117 miles of greenway trails, 35 free cultural attractions, 17 breweries and counting, and a 30,000-square-footFarmers Market on NC State Centennial Campus. Greater Raleigh is the live music capital of North Carolina with 85+ music venues. Because of the universities and the variety of industry sectors, we attract and retain a diverse workforce from all over the world.
James: Raleigh is the largest city in the region and using that as a basis it has more amenities that students and residents are looking for. The City itself actually has six colleges and universities, including two HBCUs.
Why would people consider moving to Raleigh?
Jennifer: It's a smart place to live. We have smart people. 47.5% of our population 25 years or older has a bachelor's degree or higher. We have jobs in industries of the future and companies continue to expand here. Raleigh is safe place to live, has a temperate climate and is affordable, allowing you to enjoy the amenities available year round. We have wonderful people; they are nice and collaborative and want you to be involved.
James: By far we are acknowledged to have one of the best qualities of life in the nation. You can day trip to the beach or mountains, enjoy a Broadway play or watch professional or collegiate sports.
Indeed, Raleigh, North Carolina seems to be a place to consider for prospective students and career changers alike. As Jennifer concludes, Raleigh is an incredible place to live for people of all ages. It's great city that will grow with you whether you are just starting your career, starting a family or looking to retire.
Learn More About Raleigh
| | | |
| --- | --- | --- |
| Demographics | Total Population | 449,477 |
Education and Earnings

# Enrolled in College
40,130
Median Earnings Without High School Degree
$17,838
Median Earnings With High School Degree
$26,080
Median Earnings With Associate Degree
$33,598
Commute

Average Commute Time
23 minutes
% Commutes by Walking
1.8%
% Commutes by Bicycle
0.4%
% Commutes by Public Transportation
2%
Housing

Median Housing Cost
$1,117
Median Gross Rent
$1,010
Median House Value
$225,000