Table of Contents
As much as we may dream about it, no job is 100 percent fun and games. There are, however, a number of well-paying, respectable careers out there that will let you "play" -- both literally and figuratively -- all day.
While many of the jobs we've classified here as "playful" are still demanding and certainly involve elements that are less than entertaining, hands-on fun is an essential part of the job description. We picked jobs across a variety of fields, each with its own unique aspect of play, a decent salary and opportunities for career growth. Many of them don't even require a degree and can be pursued with training from vocational schools. Salary data comes from PayScale.com and is based on 2018 figures.
Here are our favorite play-all-day jobs:
Casting Director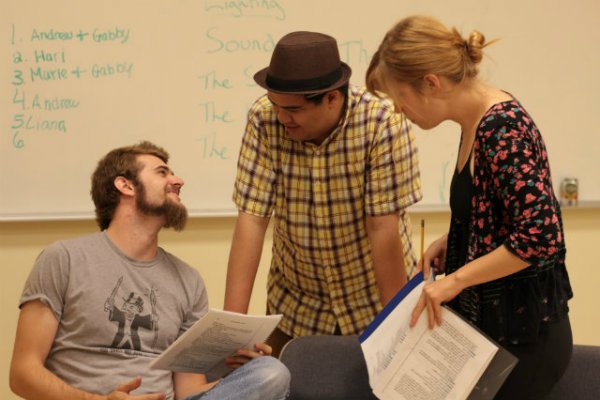 Photo Credit: Jeffery Lo in rehearsal directing the play, "The Drunken City" for the Renegade Theatre Experiment with actors Max Tachis and Hannah Larson (Photo taken by Tasi Alabastro)
Education: Bachelor's degree (theater, film and media, English)
Average Salary: $69,473
Whether in film or theater, the casting director's job is full of "play" -- literally. The casting director at a theater company often helps to manage the production of plays year-round, in addition to casting and working with the actors. While some of the job typically involves being in front of a computer and working on budgets, there is a good amount of fun to be had when it comes to doing what the job is named for: casting the plays.
"Watching talented people share their creativity and artistry never gets old for me," says Jeffery Lo, Casting Associate and Company Manager at TheaterWorks Silicon Valley. His favorite part of the job is reading the scripts and getting to watch actors bring each role to life in a unique way.
Publicist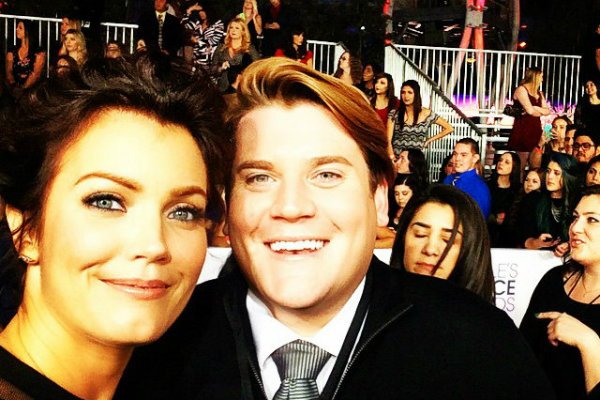 Photo Credit: Alex Spieller at the People's Choice Awards with Bellamy Young from Scandal
Education: Bachelor's degree (public relations, journalism, communications, English)
Average Salary: $44,836
Hanging out with celebrities and talking gossip may not be "play" for everyone, but if you're a social butterfly who loves communication and pop culture, this could be right up your alley. Celebrity publicists are responsible for the media and public relations for anyone in the limelight; whether it's a musician, an actor, or the crazy newcomer from the latest season of reality TV, clients need help to maintain their public image. Press junkets, red carpet events, social media account management, press releases, public appearances, coffee dates and general personal assistance all could fall under the responsibility of the publicist.
Musician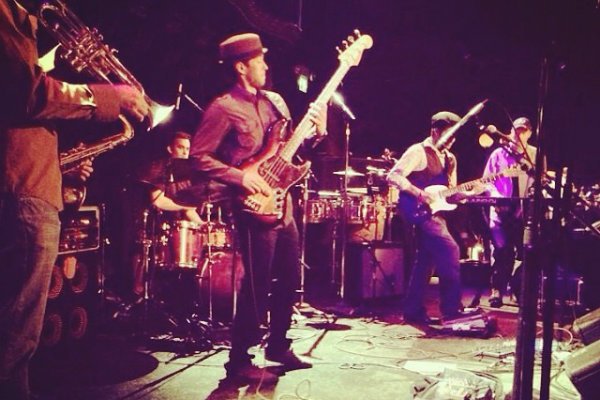 Photo Credit: Bassist Adam Lowdermilk with his band Kuckaw at the Great American Music Hall in San Francisco
Education: High school diploma or equivalent (The Bureau of Labor Statistics recommends a bachelor's degree in music performance or theory for classical musicians or opera singers)
Average Salary: $39,401
With the advent of the Internet and other new technologies, it's a very interesting time to be in the music industry. There are so many ways to make a successful career playing music, whether it's starting your own band, writing songs for other people, or working as a studio musician. If music is your passion, getting paid for performing it can be a dream come true!
However, like any skilled trade, being a professional musician takes an incredible amount of ambition, hard work and talent. It also makes a big difference if you know people in the business -- networking is important for any career in the entertainment industry.
Hair Stylist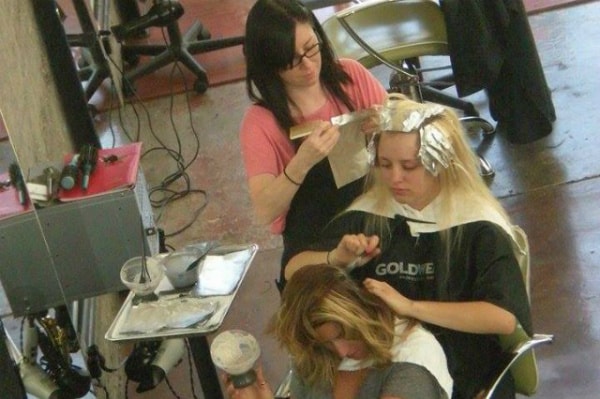 Photo Credit: Photo courtesy of Mary Tamagno — @marydangerous
Education: Postsecondary non-degree award (state license required)
Average Salary: $28,755
If you like to play with hair, this job could be a lot of fun. Hair stylists and barbers provide beauty services for clients, including washing, drying, styling and coloring. They may also be responsible for taking inventory and ordering supplies. While rates for these services tend to vary greatly, cosmetology has the potential to be a high-paying industry if you live in a large metro area, have the right skillset and can network to build a loyal client base. Vocational schools offer programs for hair stylists, and those who combine that training with some business management classes could even start their own business!
Game Tester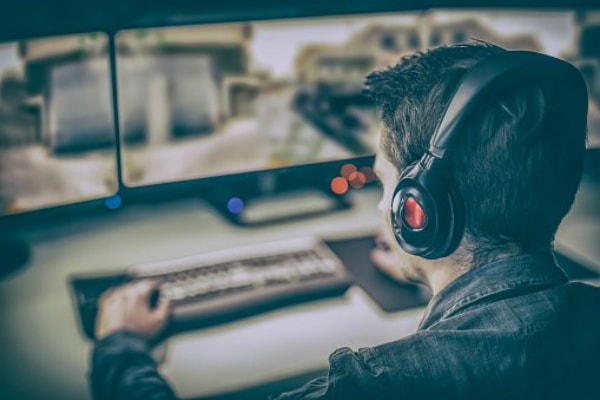 Photo Credit: Photo courtesy of GettyImages.com

Education: High school diploma or equivalent
Average Salary: $37,366
Do you like video games? If so, how does getting paid to play unreleased video games sound to you? Somebody has to hunt down the bugs in a budding video game so they can be fixed, and that "somebody" is a game tester. Game testers play through brand-new games, sometimes multiple times at different stages of production, and report bugs or design flaws to programmers, designers or artists.
Not only can this job be a blast in its own right -- playing all the hit video games before they even come out -- but it can give a feel for the game industry and the game production cycle. Game testers might be able to leverage their testing experience to jump to more hands-on gaming careers, such as designers or programmers! Read more to find out about schools for gaming. 
Pediatric Physical Therapist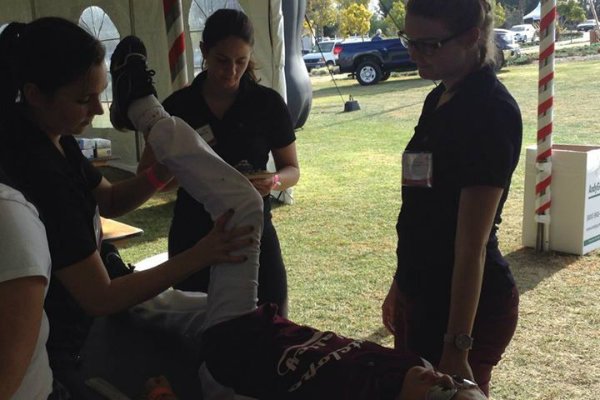 Photo Credit: Photo courtesy of Shadé Shelton and Kristen Brabant
Education: Doctoral or professional degree (Doctor of Physical Therapy)
Average Salary: $63,782
Possibly the strongest pick on our list in terms of salary and job growth (and, unfortunately, educational requirements), pediatric physical therapists get to play with kids all day while making a killer salary. They often work with kids who have disabilities or help kids rehabilitate from an injury or illness that's affected their mobility and/or motor skills. "Pediatric PT (physical therapy) and OT (occupational therapy) is literally play time," says Kristen Brabant, a recent graduate of Chapman University in California. "The goals of therapy are to allow children with mobility dysfunction play in a safer way. It can be a lot of fun at times."
Unlike many of the jobs on this list, a pediatric PT has a clear educational path that requires a doctoral or professional degree and a state license to practice as a medical professional. But the investment could be well worth it. Overall, physical therapy jobs are expected to grow 28 percent from 2016-2026, according to the Bureau of Labor Statistics.
Yoga Instructor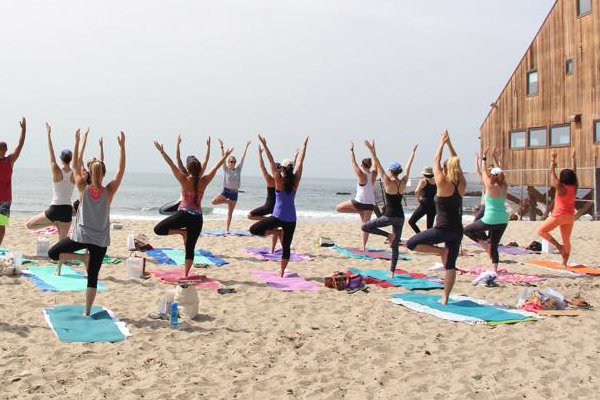 Photo Credit: Instructor Ashley Corlis with a yoga class on the beach in Los Angeles -- @ashleycorlisyoga
Education: High school diploma or equivalent (BLS recommends an associate or bachelor's degree in fitness or kinesiology)
Average Salary: $35,107
There are many types of fitness instructors, and most tend to lead healthy lifestyles while getting to socialize with people all day. This can be a great recipe for a fun and happy career. Yoga instructors in particular may also specialize as life coaches, helping clients to recover from physical or emotional trauma. Their job responsibilities may include leading classes, planning events and staying involved with the community.
It's also important that fitness instructors of all kinds are constantly learning new techniques and improving upon their practice. In other words, it's an important part of their job to go to fitness classes and conventions and keep learning more about what they love!
Art Director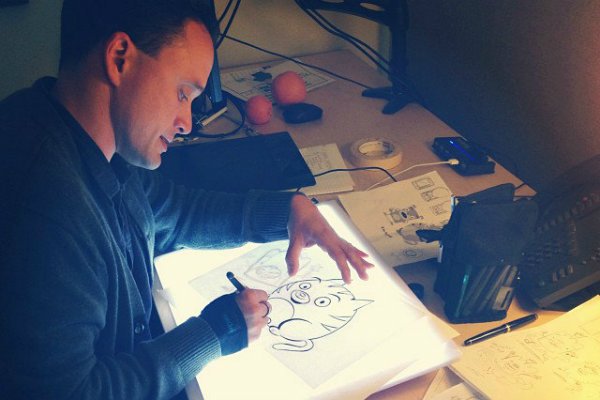 Photo Credit: Cartoonist Mike Gray sketching characters for a kid's game — @pencilforhire
Education: Bachelor's degree (BLS recommends a master's degree to earn a manager position)
Average Salary: $63,456
There are a number of different industries that require an art director, including film, theater, graphic design, video games and more. The art director is usually the head of the art department in a larger company, and typically helps manage large, collaborative projects. Working together with their team, art directors concept ideas, sketch out storyboards or comps, develop style guides, manage clients and freelance workers, plan out the budget and more. Combining the raw creative license of an artist's career with the teamwork and industry influence of a manager's career, art direction could be just the way to make your art pay.
Editor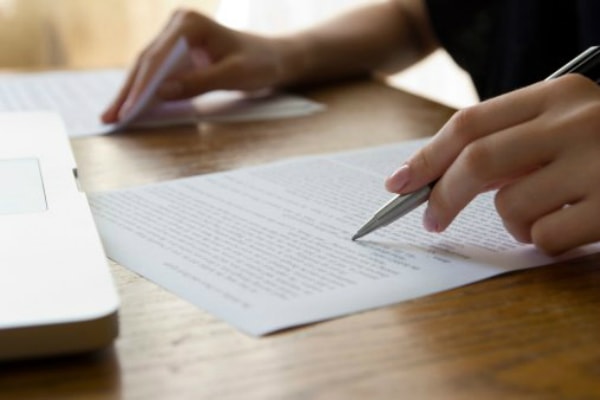 Photo Credit: Photo courtesy of GettyImages.com
Education: Bachelor's degree (English, journalism, writing)
Average Salary: $49,999
If reading books, novels, magazines, online articles, newspapers, comic books or websites just like this one is a hobby of yours, then you might want to consider being an editor: the career where you get paid for reading someone's work and telling them what they did wrong!
Any publication that involves a notable amount of writing needs an editor sitting by with red pen in hand (or with Track Changes turned on in Word) to edit that writing for grammar, clarity and tone. Think about what you most enjoy reading -- romance novels? History books? Manga? Top 10 Lists on Buzzfeed? As an editor for those pieces, you can read your fill and keep coming back for more every day!
Ski Instructor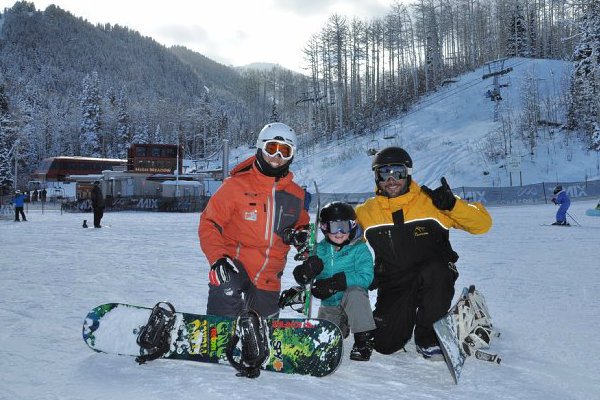 Photo Credit: Photo courtesy of Jesse Chun — @chunner10
Education: High school diploma or equivalent (some licensing or certification may be required)
Average Salary: $30,500
Part babysitter and part extreme sports professional, the careers of snowboard and ski instructors allow for endless fun during work hours. This is not to say this job doesn't have its own hardships and headaches: instructors need some amount of wilderness and survival skills in case of an emergency, and they're responsible for the safety of their group.
Some days they'll need to work with clashing or unpleasant personality types, such as fussy kids or -- even worse -- fussy adults. But at the end of the day, if you love skiing, this job is one big playground. From days out on the bunny slopes helping 4-year-olds figure out skis for the first time, to every heart-pounding second spent shredding down black diamonds with advanced students, there's something to love about each day in this job.
Dog Walker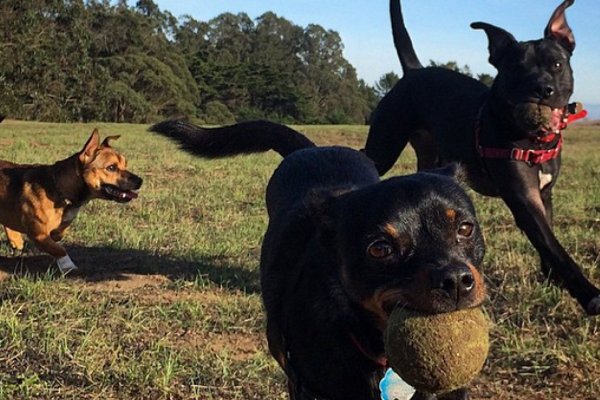 Photo Credit: Photo courtesy of Dan Byers, a dog walker in San Francisco — @slymongoose
Education: High school diploma or equivalent
Average Salary: $30,805
If you've grown up with dogs -- or maybe grown up always wishing you had a dog -- then you might be interested to know that dog walkers spend lots of time literally playing with dogs. They may do private sessions with individual dogs, or take multiple dogs out for walks in a big group to help them all socialize. And if you work in a big city, where many of the dogs live in cramped apartments, demand and wages might be quite high.
Once you build a sizable client base, other canine-based options might become available to you: you could learn how to handle behavioral issues and become a dog trainer, or acquire a few purebred breeds and go through the proper channels to start up a respectable dog breeding business. For more insight and ideas, you might consider looking at fitness schools and programs.
Pastry Chef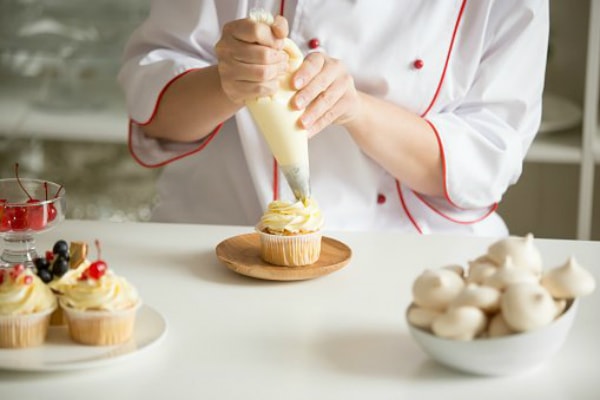 Photo Credit: Photo courtesy of GettyImages.com
Education: High school diploma or equivalent
Average Salary: $42,700
Baking is like magic. Take the right combination of powders and potions, apply heat and voila -- a masterpiece emerges, smelling like heaven and tasting like sin. Who wouldn't want to spend their day whipping up these sweet treats, bringing a little joy into the world with every batch of strawberry shortcake, caramel flan or melon bread?
With hard work, a little vision and a few creative recipes in your pocket, opportunities abound: you could work at a renowned restaurant or bakery; start your own patisserie or catering service; or even sell your creations online, working out of your own home! A career that is by turns ambitious, businesslike, creative and, of course, delicious -- if you have a recipe to share with the world, becoming a pastry chef may be just the way to do it. Look for a training program at culinary arts institutes or vocational schools.