It takes a team of professionals to keep our nation safe, and criminal justice schools offer programs to help train workers for the field.
Earning a criminal justice degree is different than going to a police academy. Rather than preparing you for a specific occupation, such as that of a police officer, these degrees provide an education that can be applied to several different jobs within the realm of law and order.
Coursework may include case studies so students can learn from real-life situations. What's more, some criminal justice associates degree programs provide the opportunity for internships so students can have hands-on, real-world experience. Depending on the school's curriculum, you may also learn about sociology and psychology, specifically as it relates to criminal behavior and substance abuse.
If getting to campus for class would be inconvenient, there are even some criminal justice online schools. We've got all the details below on how to get started on your new career.
What Are Law and Criminal Justice Specializations?
Criminal justice is a broad field that includes many career paths. Some criminal justice schools offer specialized programs focused on a specific aspect of the discipline. Others provide a general education that can be used in a variety of occupations after graduation.
The following are a few of the specializations you may find in a traditional or online criminal justice degree program.
People often think of law and criminal justice programs as preparing students to walk the streets as a police officer. However, not everyone wants that type of career, and paralegal studies can be a good specialization for them. Paralegals assist attorneys with administrative tasks and research. Explore paralegal programs for more insight.
Projected Employment:
329,870
Mean annual salary:
$55,020
You don't have to be employed by the government to work in criminal justice. Private investigators may work for private firms or be self-employed. They may be hired to research cases of insurance fraud, corporate theft or data security breaches. Of course, the traditional concept of a PI tailing someone for a private client can also be a part of some jobs.
Projected Employment:
35,000
Mean annual salary:
$57,000
Homeland security has been a national priority in recent years. Not only does the government have a separate department devoted to homeland security, but many criminal justice schools now offer it as a specialization. Students in these programs learn about the history and threat of terrorism as well as how to deploy counter terrorism measures
For those interested in combating crime, a degree in criminal justice may be the best choice. These programs offer an education in the U.S. criminal justice system, review various types of crimes and teach strategies that may be used to deter and solve them.
What Are the Educational Requirements For Criminal Justice Jobs?
Criminal justice schools offer several different levels of education. While bachelor's degrees are available and may be preferred for some jobs such as that of correctional treatment specialists, not every position requires a four-year degree. You also don't have to take time off work to go to class as many online criminal justice degrees are now available.
Consider the following options:
Short term certificates are offered by many criminal justice online schools. These won't qualify you for all jobs in the field, but they do provide a good introduction to the topic of criminal justice. They may be used by those planning to work as a private investigator, security officer or similar professional.
A criminal justice associates degree is a common level of education in the field. These two-year programs cover the basics of law enforcement and may be required for admittance to a police academy. An associate's degree is also the standard level of education for paralegals. You'll find both traditional and online criminal justice degrees at many schools.
If you want to work as a police officer or detective, you may be required to attend a police academy. Many local and state police forces operate their own academies which include both classroom and physical training. Applicants may be required to have a certain level of education and meet background and citizenship requirements.
Expert Q&A on Criminal Justice Schools and Careers
To learn more about the path to entering the criminal justice field in the U.S., we spoke with Andrew Costello. He is an assistant professor of behavioral science in New York Institute of Technology's College of Arts & Sciences and a retired Deputy Inspector of Police serving more than 26 years with the New York Police Department.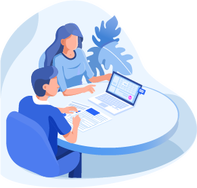 What is the typical educational path needed to enter the criminal justice field?
For most police agencies, 64 credits of college is needed by appointment to the agency and entry into their academy. Generally, students take civil service exams while attending a college to get the required credits. By the time they are called for employment, they typically are so far along in their degree, they complete it.
How long does it typically take to complete education/degree/certification for a job?
Current municipal police academies and State Police Academies are three to six months. Professional certifications usually require either a bachelor's degree or direct work experience. There are several certifications, so this is a very broad answer.
Why would you encourage someone to pursue this career? What are the advantages and disadvantages?
First, you get to help people every day in a meaningful way. (Capturing bad people and preventing people from getting hurt feels good.) As a general rule, the pay is adequate to very good and the benefits (medical, dental, optical) are exceptional in the current market (compared to the private sector). In most cases, a fixed pension is available immediately upon 20 years of service. The disadvantages are hard work, difficult hours, not having days off, being called in on your days off, getting injured, and reduced time with your family.