Phoenix is Arizona's largest city by far, and with a close proximity to the west coast, a beautiful desert landscape, and an affordable cost of living, the city continues to draw in young families and students alike. The National Center for Education Statistics lists 40 institutions of higher education as active in the area, and that includes both four-year schools and a diverse array of vocational and trade schools in Phoenix.
"Phoenix is hot! With numerous amenities, a diverse community and easy access to higher education, the City is attractive to young professionals and families alike." Read the full interview with Christine Mackay, Community & Economic Development Director for the City of Phoenix.
Phoenix Trade Schools and Vocational Programs
Those who are interested in entering the workforce in Phoenix or the surrounding area may do well to attend college or earn a certification. Even in the skilled trade professions, more and more employers are seeking people with more than just hands-on training. Depending on your field, one of these Phoenix trade schools may fit your needs. Do keep in mind that it's important to research your school before signing up for a program there.
Avalon School of Cosmetology-Phoenix
GateWay Community College
Maricopa Skill Center
National Paralegal College
Paradise Valley Community College
Phoenix College
Refrigeration School Inc.
South Mountain Community College
Expert Advice on Vocational Education in Phoenix
Students who are interested in attending school here may want to learn more about the economy, popular industries, and other information about the city. To learn more about the economic landscape in Phoenix and the surrounding area, we reached out to Christine Mackay, City of Phoenix Community & Economic Development Director.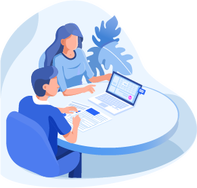 RWM: Can you tell us what you think are the top industries in Phoenix?
The top industries in the Phoenix area are:
ABS
Manufacturing
Software
Biomedical
Entrepreneurship
What is the cost of living in Phoenix?
Phoenix composite cost of living index: 93.6 (100 is the national average)
Utility index: 92.5
Median Home Value: $175,800 (6.4% increase in the past year; predicted to increase 3.5% in the next year)
Median Listing Price: $225,000
Median Sale Price: $205,400
Which industries are growing in Phoenix?
The future of economic growth & development in Phoenix is bright! Phoenix employment corridors are growing and thriving, including Midtown. Located on North Central Avenue along the METRO Light Rail, this area offers prime office space for tech companies and start-ups.
Phoenix's Warehouse District is experiencing a renaissance of its own where innovative companies are moving in and launching creative spaces that meet their clients and their employees' needs. Lastly, businesses in the Gateway District are taking advantage of their close proximity to Sky Harbor International Airport for business travel and exports. Some of the specific industries that we are targeting for growth are IT/Software, Cybersecurity and Advanced Manufacturing.
These industries provide quality jobs and seek a knowledge based workforce that is provided by institutions of higher learning including Arizona State University, University of Arizona, Grand Canyon University, the Maricopa Community College District and other area schools.
What are some notable schools in Phoenix?
The most prominent schools are:
Arizona State University
University of Arizona
Grand Canyon University
Maricopa Community College
Why would you recommend someone move to this city?
Phoenix is hot! With numerous amenities, a diverse community and easy access to higher education, the City is attractive to young professionals and families alike. Phoenix is a young city with an average age of 32.2 years. Our residents enjoy professional sports, arts & culture, outdoor recreation, world-class shopping and dining as well as short drives to the snow and the beaches of Southern California and Mexico. Phoenix also has a robust entrepreneurial ecosystem with many resources available to small businesses and start-up companies.
Learn More About Phoenix
| | | |
| --- | --- | --- |
| Demographics | Total Population | 1,574,421 |
Education and Earnings

# Enrolled in College
77,897
Median Earnings Without High School Degree
$21,578
Median Earnings With High School Degree
$27,920
Median Earnings With Associate Degree
$35,432
Commute

Average Commute Time
25 minutes
% Commutes by Walking
1.7%
% Commutes by Bicycle
0.7%
% Commutes by Public Transportation
3.3%
Housing

Median Housing Cost
$1,023
Median Gross Rent
$954
Median House Value
$197,800