Known for its music, southern culture, and food, the city of Memphis, Tennessee has a lot to offer its residents. Plenty of housing options, an extremely low cost of living, and myriad nightlife opportunities are just a few of the eclectic city's benefits.
There are plenty of opportunities for higher education with 30 colleges, universities, and vocational schools in Memphis. In the meantime, several Fortune 500 companies have headquarters in Memphis, including Auto Zone, International Paper, and shipping company FedEx. Memphis is a city where you can live comfortably while you invest in your own future. Best of all, you can have a lot of fun along the way. And if you truly love jazz, soul, and country music, Memphis is the place to be.
Vocational Education In Memphis With Ursula Madden
To learn more about life in Memphis, we reached out to Ursula Madden, a representative from the city of Memphis. Please enjoy these expert responses straight from a professional with an insider's point of view.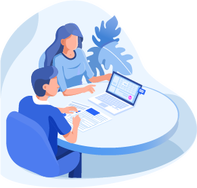 What's the economic outlook in Memphis?
The economic outlook in Memphis is getting better. The unemployment rate has dropped below 6 percent, and our Chamber is working very hard to recruit businesses to the city, and to encourage existing businesses to invest more.
What are some of the top employers in Memphis?
Our top employers include:
FedEx
International Paper
ServiceMaster
We have several hospitals, and Memphis is a training ground for medical professionals, including St. Jude Children's Research Hospital which is leading the way in finding cure for childhood cancers and disease. Shelby County Schools and the City of Memphis are also large employers.
Are there emerging industries in Memphis?
Television station CNN recently featured Memphis as a great place to start and grow a business. There is great deal of potential for emerging industries.
What are some well-known schools in Memphis?
Top schools in the area include:
Rhodes
University of Memphis
UT
Christian Brothers University
Southwest Tennessee Community College
Why would you recommend moving to Memphis?
A. Memphis is a treasure of southern culture and there's so much to see and do here. The Mississippi River is the backdrop for Memphis in May, Beale Street Music Festival, and the World Championship BBQ Cooking Contest. We have incredible bike trails and natural forest right in the heart of the city. We've got Graceland, Sun Studio, and STAX Museum, plus Ardent and Royal Studios for music lovers. We have several entertainment districts with restaurants, music venues and unique shops. And we have the Memphis Grizzlies. And it's affordable to make Memphis your home.
This is great community that has a lot of wonderful amenities and the cost of living here is cheaper than most areas of the country.
Learn More About Memphis
| | | |
| --- | --- | --- |
| Demographics | Total Population | 654,723 |
Education and Earnings

# Enrolled in College
35,692
Median Earnings Without High School Degree
$19,056
Median Earnings With High School Degree
$23,592
Median Earnings With Associate Degree
$28,838
Commute

Average Commute Time
22 minutes
% Commutes by Walking
1.8%
% Commutes by Bicycle
0.2%
% Commutes by Public Transportation
1.9%
Housing

Median Housing Cost
$881
Median Gross Rent
$862
Median House Value
$94,200