Table of Contents
Machinists and machine repair technicians keep American factories humming. They may be employed by manufacturers large and small to do the following:
Read computer-aided design (CAD) and computer-aided manufacturing (CAM) files
Operate manual, automatic and computer numerically controlled (CNC) machine tools
Monitor machine operations and make adjustments as needed
Troubleshoot and repair machines and components as needed
Machine Repair Specializations
If you're looking for a machinist school, keep in mind that professionals in this field often specialize. For instance, they may work in one of the following roles:
Toolmakers creates precision tools that cut, shape and form metals.
Die makers create metal forms used to shape and stamp metal parts. Die makers also create metal molds used to form plastics, ceramics and other materials.
Millwrights install and dismantle heavy machinery found in factories and power plants.
Machinist programs may be designed for one of these specializations so check the curriculum before enrolling in a machine repair school to be sure it fits your career goals.
How to Become a Machinist
Becoming a machinist or machine repair worker can be a fairly straightforward path that might include the following steps:
Earn a high school diploma or equivalent. This may not be necessary, but helps.
Enroll in a certificate or associate degree program for machine repair.
Look for training or machinist apprenticeship opportunities, which can help when applying after completing school.
Apply to the workforce.
Some employers may hire machinists directly out of high school. To get these jobs, students may have taken technical classes in the following subjects.
Blueprint reading
Metalworking
Drafting
Math
If your high school education didn't include these classes, you can go to a machinist trade school for them.
Machinist Degree Programs
You won't need to go to school long before you can begin working. Most machinist programs can be completed in two years or less and result in one of the following:
Certificate: Often finished in one year, certificate programs teach basic skills that can be used in entry-level jobs. Some programs have a broad curriculum that covers topics such as math and machine tool operation while others may focus specifically on using CNC tools.
Associate Degree: You can earn an associate degree in two years. Degrees provide more advanced instruction than what is found in certificate programs and may cover a wider range of tools and technology.
Machinist Training and Apprenticeship
Some workers learn to become machinists through long-term on-the-job training. Offered by employers, these programs may last up to a year. Depending on how it is set up, a program could combine a full-time work schedule with evening instruction.
You may also find machinist apprenticeships available. These are typically offered through partnerships between machinist trade schools and manufacturers. Apprenticeship programs typically include paid shop training along with technical instruction.
You'll find machinist programs at vocational schools, technical schools and community colleges. What you won't find is an online machine repair school. While it may be possible to learn some machinist skills online, this is a hands-on profession and requires personal instruction to ensure students can properly and safely use machine tools.
Machinists Certifications
You don't have to be certified to work as a machinist. However, obtaining a professional designation may help you stand out from other job applicants. It could also help advance your career and open the door to greater income.
Here are a few examples of machinist certifications and credentialing organizations:
Certified Production Technician (CPT): Offered by the Manufacturing Skill Standards Council (MSSC) to those who demonstrate mastery of core manufacturing skills.
National Institute for Metalworking Skills (NIMS): This organization offers 21 different credentials for those working in the machining industry
National Center for Construction Education and Research (NCEER): You can find dozens of assessments through this organizations to demonstrate proficiency in skilled trades such as millwrighting.
Machinist Career Advancement
With experience, you may qualify to fill supervisory positions. Some machinists also choose to move into tool and die making to further their career.
Skills and Qualities for Machinist
Before enrolling in a machinist school, consider whether you have the right set of skills and abilities to be successful in the field. Machinists and machine repair technicians need the following to excel in this career:
Operation monitoring: Machine tools need to be watched carefully to identify any problems immediately. That means workers can't be distracted and need to focus on gauges, dials and other machine indicators.
Critical thinking: If something should go wrong with a tool, machinists need to be able to quickly troubleshoot the problem and identify a safe way to address it.
Arm-hand steadiness: Machinists need to have steady arms and hands in order to correctly assemble and maneuver machine parts.
Finger dexterity: Machine tools may have small parts or controls, and workers need to have a strong grasp and good flexibility to complete many tasks.
Control precision: Workers may have to make quick changes to a tool. Control precision ability means they can efficiently move machine parts or controls to the correct position.
Machinist Salary and Career Outlook
Once you graduate from a machinist trade school, it's time to find a job. Starting salaries will depend upon your specialization, geographic location and other factors. Just as salaries can vary by specialization, so too can job growth. Consider the following estimates from the Bureau of Labor Statistics for salary and career growth in machinist occupations:
| Career | Total Employment | Average Salary | Projected Job Growth |
| --- | --- | --- | --- |
| Machinists | 383,470 | $46,120 | 2.5% |
*2019 Occupational Employment Statistics and 2018-28 Employment Projections, Bureau of Labor Statistics, BLS.gov.
Professional Resources for Machinists
There are a number of organizations that work to meet the needs of machinists and machine repair technicians. These include:
Reasons to Pursue a Career as a Machinist
To find out more about how to become a machinist, we spoke with Michael Hester, who has been a machinist since 1988 and has worked in a number of different work and machine shop environments. While he initially trained as an apprentice under a German machinist/tool and die maker, his career has taken him in many different directions and he now runs the machine shop at Camp Robinson in Arkansas.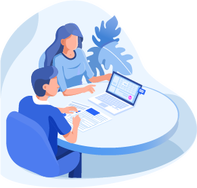 Q: Why pursue a career as a machinist?
Hester: Most people that even entertain the idea of machining are actually "makers" at heart. What better way to make a living than actually making things? For me, there is a deep satisfaction in making something precise out of a piece of raw material, sort of like a sculptor carving an exquisite statue out of blank piece of marble. In many places I have worked, the pay for a machinist was well above the average mean income. I have been doing this long enough to see that in weak economies, having the skills of a machinist put you in a much better position for work than say a person with a degree in archaeology or hospitality management. If a person makes a long term plan to work for a large company, there is certainly upward mobility.
Q: Is it easy to move up in the career?
Hester: More often than not, if a person sets out to they can move up to designing and even to engineering for the company. Many of the engineers I have worked with started in the shop. It also gives you a great foundation for starting your own business. Almost every machinist will see something that either needs to be made or something that could be made better.
Q: What tips do you have for people starting out in this career?
Hester: Have a career plan, show up early, stay late and work hard when you are there. It sounds simple, but you would be surprised how many people can't even get that done. If you don't care enough to do that, don't expect the boss to care about keeping you on. Do some asking and make sure you are actually the type who will thrive with this type of work. Take advantage of every opportunity to learn something new from the more experienced people in the shop. Take initiative and accept responsibility. Brush up on trig and algebra, nothing fancy, just the simple stuff. Most shops now use at least some CNC machines; brush up on G and M code writing. You don't have to master it, but learning it on your own shows initiative. Always have someone else check your parts before you send them to QA-QC (quality assurance-quality control). It is amazing how easy it is to get the wrong dimensions in your head and think your part is right when it isn't. A second set of eyes can save your bacon.