Portland, Oregon is a city on the move. It's one of the most educated cities in the country, with 90.5 percent of residents holding at least a high school diploma and 43.8 possessing a bachelor's degree, according to the US Census Bureau. The city is also in the midst of an economic development push, with major goals of developing a sustainable economy, one built around the emerging green technology sectors. With average salaries above $50,000, unemployment hovering at 5 percent, and a surging housing market, Portland is an attractive place to live, go to school, and work.
To get a better understanding of Portland's economic situation and to learn why it is a great place for prospective college students, RWM.org interviewed Janet LaBar, President and CEO of Greater Portland Inc. (GPI). In her role, Janet leads the region's economic development organization, responsible for marketing the region to the world and working with companies to expand and relocate in Greater Portland. GPI is a public-private partnership united in advancing the region's economy through jobs and investment. They have a bi-state, seven-county jurisdiction that spans a population of approx. 2.3 million.
About the Expert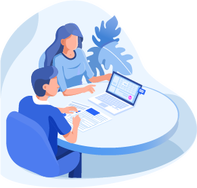 What's the current economic outlook in Portland?
The region has had steady job growth, with most of the job creation occurring from existing firms or startups.
Portland seems to be investing in information technology, outdoor recreation, advanced manufacturing and clean technology. How is the city bringing in or enhancing investments in these areas?
GPI's target industries are based on the existing concentration of companies and talent within the region. Strategies differ depending on the industry.
Mature industries require more of a retention/expansion/export approach. Examples include metals and advanced manufacturing.
Established industries also require a retention/expansion/export approach. Some examples include computers and electronics industries.
Emerging industries present opportunities to recruit companies that are growing in this space. Some examples are software and athletic/outdoor industries.
Nascent industries need further cultivating through marketing and business-case building. Some examples are the health science and tech industries.
What are some of the top employers in the area and is the region attracting relocating businesses or start-ups?
From world brands and industry giants to innovative firms and fast-growth startups, Greater Portland is home to incredible companies. As I mentioned earlier, most of the job growth the region has seen in the last year has been primarily in existing companies expanding or start-ups. Intel, Nike, Daimler, Google and Genentech have all announced major expansions within the last year.
What's the current housing outlook in Portland?
Greater Portland is a talent magnet. The region's various lifestyle offerings and values draw many to the metro. Like many other metros in the West, this influx is driving housing demand. Compared to other West Coast markets, Greater Portland is still an affordable option.
Are salaries keeping up with cost-of-living or growing in light of economic movement in the region?
Wage growth and productivity (GDP) on both the Oregon and Washington sides have been solid in the last five years.
Why is the city an attractive location for prospective students?
Across the region, we're fortunate to have many public and private higher education institutions, and almost all on the public side (two and four-year) are active partners with GPI -- this includes PSU, OHSU, WSUV, OIT, OSU and Clark College. Each has a unique niche in their programs and/or services, but collectively they are a tremendous source of knowledge, innovation and research.
Why would you recommend an individual consider moving to Portland?
For companies, Greater Portland offers affordability and talent with global access. For individuals, it has an allure that is truly hard to articulate. I've had this conversation with so many who, like me, had no former connection to the metro. My husband and I vacationed here years ago, and I was instantly hooked. There is a tangible sense of community here, and it's such a strong feeling that you just want to be part of it.
GPI is driving an action-oriented, five-year regional economic development plan known as Greater Portland 2020. We're still in the planning process, but we'll launch it this fall, so stay tuned!
Learn More About Portland
| | | |
| --- | --- | --- |
| Demographics | Total Population | 630,331 |
Education and Earnings

# Enrolled in College
41,591
Median Earnings Without High School Degree
$21,782
Median Earnings With High School Degree
$27,241
Median Earnings With Associate Degree
$30,840
Commute

Average Commute Time
26 minutes
% Commutes by Walking
5.7%
% Commutes by Bicycle
6.5%
% Commutes by Public Transportation
12.3%
Housing

Median Housing Cost
$1,299
Median Gross Rent
$1,109
Median House Value
$352,700