With plenty of warm and sunny weather, a booming economy and plentiful educational opportunities, Charlotte, North Carolina could be a great place to attend college. According to the National Center for Education Statistics, Charlotte has 28 individual institutions of higher education aimed at offering both job training and traditional degree programs. That list includes the large and prestigious University of North Carolina at Chapel Hill, all the way down to beauty schools and small, trade schools in Charlotte.
When it comes to the economy, Charlotte is no small player there, either. As a Forbes analysis shows, Charlotte consistently ranks high for its low cost of doing business, job growth, and educational offerings. A recent article from the Charlotte Observer also noted strong predicted job growth in North Carolina and the Charlotte area throughout the next few years. Based on new businesses in the area and the toll of their investments, some might even say Charlotte is primed for serious growth.
Expert Q&A with Chuck McShane
To learn more about life in Charlotte, North Carolina, we reached out to Chuck McShane, Director of Research at the Charlotte Chamber of Commerce. In addition to offering up-to-date information on the economy and job market in Charlotte, Chuck offers a unique perspective on the city that only a resident could deliver.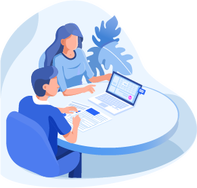 What is the general sense of the economic outlook in Charlotte?
The economic outlook is strong. The Charlotte area has emerged from the recession to become one of the fastest growing cities in the United States. About 16,000 people a year move into Mecklenburg County. In 2015, most all of our economic indicators were very positive. Unemployment is at or below the national average most months, building activity is very strong, and we've had a considerable number of major jobs announcements to begin 2016.
What are some of the top employers in Charlotte?
While we are known as a banking town, our largest industry for employment is actually health care. About 12% of the population works in healthcare, while about 11% works in finance. Other major employers include Duke Energy, which is headquartered in Charlotte (7,800 employees)
Do you see any emerging industries in Charlotte?
Health care will likely see steady and strong growth nationally because of the aging population and advances in technology. Finance will also continue to grow in Charlotte but less quickly. One interesting trend is the growth of technology firms focused around these two areas. We're seeing a lot of startups coming up with new solutions in the financial technology and healthcare technology fields. One of our major homegrown success stories is AvidXchange, which helps companies automate their accounts payable processes. AvidXchange is adding 600 more employees and expanding . PayPal also announced 400 jobs here in Charlotte. Broadly, technology and health-care focused careers are likely to see growth.
What factors make Charlotte an attractive location for students?
There are two things to consider - it's a fun city that also has ample career opportunities. Charlotte has been especially attractive to millennial college graduates in recent years because of its many recreational opportunities and its growing nightlife. At the same time, the city is home to many corporate headquarters and young startups, making it a great place to start a career. The city's cost of living is also below the national average, making it an affordable place to get started in life.
Which schools in Charlotte would you recommend?
We're not in the business of recommending any university or community college over another. We have more than 30 community colleges, four-year colleges and universities and they all have strengths in particular programs and areas.
Why would you recommend someone move to Charlotte?
Charlotte is a vibrant city with amenities for all lifestyles. It also has a business-friendly environment and entrepreneurial spirit while at the same time being diverse and inclusive of many different cultures. The 270 days of sunshine a year don't hurt either!
Learn More About Charlotte
| | | |
| --- | --- | --- |
| Demographics | Total Population | 826,060 |
Education and Earnings

# Enrolled in College
48,477
Median Earnings Without High School Degree
$20,286
Median Earnings With High School Degree
$25,955
Median Earnings With Associate Degree
$31,943
Commute

Average Commute Time
25 minutes
% Commutes by Walking
2%
% Commutes by Bicycle
0.2%
% Commutes by Public Transportation
3.5%
Housing

Median Housing Cost
$1,098
Median Gross Rent
$1,018
Median House Value
$187,300