Detroit is still recovering from an economic downturn, and its plan for success focuses on improving the city's infrastructure, upgrading public services, and attracting investments to diversify the economy. For example, although Detroit has long-been the epicenter of the automotive industry, new industries have started to take shape, including health care, defense, information technology, and global logistics, according to the Detroit Chamber of Commerce.
"Along with a growing job market and a comparatively low cost of living, metro Detroit is home to several world-renown institutes of higher learning." Read the full interview with Steve Arwood and Stephanie Comai from Michigan Economic Development Corporation (MEDC) and Talent Investment Agency for the State of Michigan respectively
Trade Schools in Detroit
Developing and retaining a talented workforce is central to the economic development efforts being launched by multiple groups in the region, including the Chamber of Commerce, Detroit Economic Corporation and Detroit Future City. Currently, the state is dealing with a skills gap -- particularly in skilled trade professions -- and employers cannot find enough people with the training and skills to fill the thousands of jobs available.
There are a number of trade schools, community colleges, and other vocational programs in Detroit to help workers get prepared for a career. Here are a few examples of schools in the state that offer two-year associate degree programs and postsecondary certificate programs:
Dorsey Business Schools-Dearborn
Focus-Hope Information Technologies Center
Marygrove College
Michigan Barber School Inc
P&A Scholars Beauty School
Wayne County Community College District
Expert Q&A About Vocational Education in Detroit
In an effort to better understand the economic momentum, employment opportunities, and educational needs in Detroit, RWM.org spoke with Steve Arwood, Chief Operating Officer of the Michigan Economic Development Corporation (MEDC) and Stephanie Comai, Director of the Talent Investment Agency for the State of Michigan.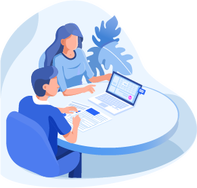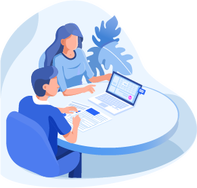 What's the current economic outlook in Detroit?
Arwood: Detroit is coming back from one of the deepest economic downturns of any U.S. metro region. After suffering severe job losses from the decline of the auto industry, and reeling from the city of Detroit's recent bankruptcy, the regional economy is stabilizing and employment is growing again. In 2015, according to the Southeast Michigan Outlook compiled by Oakland University's School of Business Administration, personal income will grow by 3.5 percent, private employment will be up 1.7 percent (30,000 jobs), and housing prices will continue to regain their value by 8 percent. A key area that the region will have as support is its manufacturing sector. Employment on this front should at least be able to maintain gains so far this year thanks to continued strong auto sales nationally.
How are companies in Detroit working to attract new investment and growth?
Arwood: MEDC does this on a number of fronts. MEDC has sector specialists on its business attraction team that focus on opportunities in targeted high-growth sectors like automotive, advanced manufacturing, IT, medical devices and defense. MEDC also collaborates with industry, the federal government, universities, communities and other stakeholders to develop partnerships and share resources to build networks, strengthen supply chains, and develop and commercialize new technologies. Examples include the establishment of the Michigan Automotive Office within MEDC, the Michigan Defense Center, Detroit's American Lightweight Materials Manufacturing Innovation Institute, Michigan's State University's National Superconducting Cyclotron Laboratory, and the University of Michigan's Mobility Transformation Center.
What is the housing outlook in Detroit?
Arwood: Detroit's housing market is turning a corner and become hotter for buyers and sellers. Since reaching a peak in 2006, home prices in the Detroit area have fallen 60.5 percent, according to the Fiserv Case-Shiller Indexes. As homes have become more affordable -- the median home price in Detroit is lower than median family income -- demand is expected to pick up. Prices are forecast to jump 33.1 percent over the next four years. Home prices across metro Detroit continue to regain lost ground, rising 4 percent in March, 2015 compared to a year earlier in the latest Standard & Poor's/Case-Shiller Home Price index.
After 45 consecutive months of year-over-year gains, the region's housing prices are back to where they were in January 2008, when the real estate slump was beginning to turn into a free fall. Still, prices remain 23 percent off their local peak in late 2005 and early 2006, the index shows. Metro Detroit's year-over-year price gain in March mirrored the national average. But prices here were still 42% below nationwide levels. According to Zillow, Detroit ranks #6 on its list of Top 10 Markets for Buyers.
Are employers having trouble locating and retaining in the workplace?
Comai:Absolutely. As we speak, there are more than 8,000 jobs available in the skilled trades. Our state - and our entire nation - faces a big "skills gap." Employers are having a real problem finding and retaining people with the training and technical skills to fill the thousands of open jobs in the skilled trades. That gap exists for a few reasons. First, we are an aging state and our workforce is getting older, so we're losing a lot of our workforce as people retire. Next, the resurgence of our economy - especially our auto industry - is creating a demand for people with technical skills. Finally, we as a state just haven't done an adequate job of helping students understand that skilled trades have changed.
If you're in the skilled trades, you have more than just a job. You have a pathway to an exciting, versatile and good-paying career. So we need to do more to educate them about these options. If you want to go the four-year college degree route, that's great. But keep in mind that's not for everyone, for a variety of reasons. People need to understand that if you have the aptitude and interest in skilled trades, you can have a great career by getting a technical certificate or an associate degree. Of course, you don't have to stop there.
On the positive side, we do have some exciting programs under way that help employers recruit and retain skilled-trades talent. For example, our Skilled Trades Training Fund and our Michigan Advanced Technician Training (MAT2) program are employer-driven initiatives that help businesses train talent with the skills that are in demand. This type of relationship tends to strengthen employee retention as well.
How does career and technical education fit into the economic development of Detroit?
Comai:Simply put, employers go where the talent is. If they don't see the talent in place, as well as a pipeline to resupply that talent, they'll set up shop somewhere else. So the inability to find the right talent is a major barrier to economic growth. We hear many employers say that they could take on new business and expand their operations if they could only find the talent to fill key positions. That's why we need to do a better job of working with students early on so they fully understand their career options. And we can't wait until they're in high school to do it. Good career and technical education actually begins in grade school or middle school. By high school, students are usually already heading in a specific direction, but they may not have been exposed to things like skilled trades in earlier grades. Fortunately, Gov. Snyder is a big supporter of career and technical education, and is recommending a significant state commitment for it in the state's FY 16 budget. The opportunities are out there. We anticipate about 6,700 job openings in the skilled trades every year through 2022.
Could you describe the statewide skilled trades initiative?
Comai:We're launching the first step in our skilled trades campaign. It's an online resource that will help spark an interest in skilled trades among K-12 students, as well as share information that can help parents and educators when talking to young people about their futures. One of the most exciting features is a partnership with Mike Rowe, the well-known TV host and founder of mikeroweWORKS; and Tom Daldin, host of "Under the Radar Michigan" on PBS. We're creating 12 videos to address common stereotypes about skilled trades, highlight opportunities and inspire K-12 students in Michigan as they begin to think about careers. The videos will highlight various industry sectors such as health care, information technology, art and design, construction and advanced manufacturing. Again, this is just the first step. We'll continue to build out the site with additional tools and information. But it's a good start and we're proud of it. You can check it out at www.mitalent.org/skilled-trades/
Why should someone consider an education in Detroit?
Arwood:Along with a growing job market and a comparatively low cost of living, metro Detroit is home to several world-renown institutes of higher learning. Michigan's University Research Corridor (Michigan State University, University of Michigan, and Wayne State University) ranks among the nation's best and rivals nationally known innovation clusters including the Research Triangle and Silicon Valley. Universities and colleges in metro Detroit graduated more students in the areas of engineering and engineering technology than any other region according to a 2013 Automation Alley technology industry study, with more STEM and computer-science graduates than Silicon Valley.
Why would you recommend someone to move to Detroit?
Arwood:There are a number of reasons. It starts with jobs and continues with affordable housing, good colleges and universities, and countless opportunities to enjoy arts/entertainment and sports/recreation. Metro Detroit was ranked among top ten areas in the U.S for job growth, according to a 2014 CareerBuilder and Economic Modeling Specialists International analysis. Detroit is ranked #1 in the nation for new engineering jobs 15,000 new working engineers #3 for new advanced manufacturing jobs, according to Change The Equation Top 5 Cities for New Engineering Jobs, 2014. Complementing a resurgent job market, metro Detroit is offers a high quality of life at a lower cost. Money magazine listed five communities in the Metro Detroit region in the Top 100 best small cities to live in America. The magazine ranked Troy 26th, West Bloomfield 37th, Shelby Township 78th, Macomb Township 84th and Ann Arbor 100th.
Learn More About Detroit
| | | |
| --- | --- | --- |
| Demographics | Total Population | 679,865 |
Education and Earnings

# Enrolled in College
37,994
Median Earnings Without High School Degree
$17,779
Median Earnings With High School Degree
$21,729
Median Earnings With Associate Degree
$25,695
Commute

Average Commute Time
26 minutes
% Commutes by Walking
3.7%
% Commutes by Bicycle
0.8%
% Commutes by Public Transportation
7.6%
Housing

Median Housing Cost
$698
Median Gross Rent
$773
Median House Value
$42,800