The state of Massachusetts is home to a robust and growing economy. Major industries in the state include information technology, financial services, life sciences, maritime commerce, and renewable energy, according to the Massachusetts Department of Housing and Economic Development. With a population of nearly 650,000, Boston is the anchor of the Massachusetts economy. Data from the Boston Redevelopment Authority reveals the top industries within the Boston region include health care and social assistance, finance and insurance, educational services, and scientific and technical services.
Of the city's population, more than 53 percent of individuals age 18 to 24 have some college or associate degree, while 43.9 percent of those 25 years and older have a bachelor's degree or higher. However, gaps in the workforce's skills persist. Middle-skills jobs, those that require more than a high school diploma but less than a four-year degree, represent a substantial number of future employment opportunities in the region. To drive economic development, legislators launched the Workforce Innovation and Opportunity Act, an $80 million development bill aimed at improving job training in high-growth industries and fostering new business development. A core component of the act is $12 million dedicated to skill development and job training at community colleges and vocational/technical schools to equip residents for new jobs in in-demand occupations.
In an effort to get a better understanding of Boston's business friendly climate and growing job opportunities, RWM.org spoke to Catherine Parker, Talent Acquisition Manager at Akamai Technologies and Dave Almeda, Chief People Officer at Kronos Incorporated. Both companies were ranked by The Boston Globe as two of the best places to work in Boston.
What Makes the Greater Boston Region a Great Area for Your Company?
Parker: Having been born out of MIT, Akamai's roots are right here in Boston. The region is at the epicenter of a remarkable confluence of top-flight education, innovation, economic and political environments that have created a unique ecosystem for technology and science businesses to develop and thrive.
Almeda: With two offices in the greater Boston area, Kronos is ideally situated to attract talent for all areas and from all generations. We've recruited top performers from the city, to the Merrimack Valley, up through New Hampshire, and anywhere in between. Our location in greater Boston allows us to cater to top performers in all age groups, regardless of their current life situation and if they prefer suburb- or city-life.
Thanks to Boston's legendary college and university prowess, Kronos is also close to top-notch institutions that specialize in all the different aspects of our business, from software design and cloud innovation to marketing and business development. We also align with top IT companies in the region through local events and organizations for networking opportunities and to help support the thriving Massachusetts innovation economy.
MassTLC's 2015 report revealed Boston's tech sector is thriving, but that a lack of talent could hinder growth.Does this hold true? Is there opportunity for prospective students to pursue tech education/careers in the area?
Parker: With more than 25,000 applicants for Akamai's summer internship positions alone, we certainly don't see a lack of talent in the market and have had very few issues hiring. What we do see is a great deal of competition for that talent, which can sometimes be challenging but is a testament to the general healthiness of Boston's tech market.
Almeda: I would say based on our performance and innovative product launches that it's certainly not true! The expansion of the tech sector in the Boston area has made the area a more attractive geography for technical talent. There is certainly fierce competition for top talent, which is one reason why we invest so heavily in an environment that employees look forward to coming to every day. In addition, area universities are keenly aware of the direction and need for technical skill sets and are preparing their graduates appropriately - and we're happy to take advantage!
Do Both Companies Rrecruit Employees Locally?
Parker: Akamai hires college students for both full-time and internship positions not just in Boston, but also at many of our more than 50 offices around the world. We also partner directly with a number of local Boston-area and Massachusetts schools.
Almeda: Kronos employs more than 4,000 worldwide, approximately 1,300 of which are in Massachusetts. In the last 12 months, Kronos hired 175 people to work in our Chelmsford campus. We have strategic partnerships with University of Massachusetts-Lowell and Worcester Polytechnic Institute. We also regularly attend information sessions and career fairs at Babson College, Bentley University, and Brandeis University.
What Advice Do You Have for Prospective Candidates Seeking Their First Internship?
Parker: The traits we look for in our candidates are as diverse as the many internship opportunities we have across Akamai. In some cases we'll look for PhD or Master's students who are already seasoned in the workplace and have a very specific skill set. In other instances we simply try to identify the "best and brightest," if you will, or those who show they have the potential to grow and succeed during their time at Akamai. In general, we look for candidates who are intelligent, have a strong sense of curiosity and the ability to innovate in any number of ways. These traits are important no matter their area of interest, be it software engineering, finance, marketing, human resources, legal or others.
Almeda: Our internship program is thriving! We have approximately 80 interns joining us this summer. The main goal of our intern program is to help shape the next generation workforce. We know that not every student who interns with us will come back and work for Kronos full-time, but if they leave here with a positive experience, a great résumé builder, and increased knowledge about the working world and themselves, then we know we have done our job. That said, we often hire interns into full-time positions. Kronos interns should never expect to make daily coffee runs or be buried by busy work. They gain real-world experience, network with other professionals, and do meaningful work that affects our business. Interns attend brainstorm meetings, are welcome to trainings, and are given the opportunity to contribute to the team across all departments, from software development, cloud optimization, customer experience design, and quality assurance, to corporate communications, marketing, HR, and finance.
The key is to be eager, yet humble. Show your passion, but also be willing to listen and learn. Ask questions, and don't assume you have all the answers. Treat the interview experience, resulting networking opportunities, and the position itself like you would if you were a full-time employee. It's critical to learn as much as you can about the company before interviewing and then demonstrate your willingness to contribute with specific skills you think can help the organization succeed.
How do your companies view vocational and technical education? Are those degrees held in the same light as bachelor's or advanced degrees?
Parker: Akamai has not traditionally been highly active with vocational programs as we typically see the bulk of our applicants come from college and university backgrounds with four-year or higher degrees. With that said, we would certainly not disqualify a candidate based on their educational status, as we have plenty high-performing employees around the world who do not possess bachelor's degrees.
Almeda: Kronos values education overall. We hire from a variety of educational institutions. We certainly have roles within the organization that have a need for candidates with the type of backgrounds and experiences that these types of institutions provide. If the person is a high-performer and can demonstrate that their educational background, experience, and skillset will help solve a business issue, then where they received their education is much less important.
What Advice Would You Give to Prospective Tech Students in Boston?
Parker: There are so many opportunities in the Boston area these days. Our advice is to make sure you are active on campus, attending career fairs, participating in affinity and diversity clubs. Once you make a contact at a company, follow up with an email or connect on LinkedIn. It is important that students network and foster relationships.
Almeda: Below are the top five pieces of advice for prospective students.
Network, network, network. Join local technology and innovation chapters. Immerse yourself in the cloud culture and user experience groups.
Maintain relationships with recruiters and people you interviewed with where you felt a good rapport. Even if you didn't get the job, positions could open up in the future and you want to remain top-of-mind.
Create variety in your portfolio, but try to specialize in one to two key skills or areas of expertise. More organizations today are looking for specialists with a defined set of skills as opposed to someone aiming to be a master of many traits.
Obtain an internship. The type of real world experience an internship can provide is invaluable and will give you the opportunity to learn new technologies that are actually used in the workplace.
Get involved in your school clubs, technical competitions, and continue to build your skillset by looking for creative ways to gain additional exposure.
About the Experts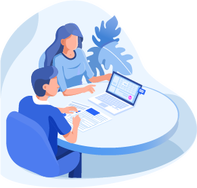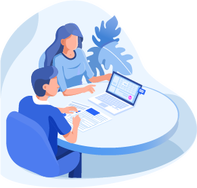 Learn More About Boston
| | | |
| --- | --- | --- |
| Demographics | Total Population | 669,158 |
Education and Earnings

# Enrolled in College
75,360
Median Earnings Without High School Degree
$21,496
Median Earnings With High School Degree
$29,188
Median Earnings With Associate Degree
$35,831
Commute

Average Commute Time
30 minutes
% Commutes by Walking
14.6%
% Commutes by Bicycle
2.1%
% Commutes by Public Transportation
33.6%
Housing

Median Housing Cost
$1,588
Median Gross Rent
$1,445
Median House Value
$455,100