As the heart of Georgia, Atlanta is a city steeped in economic opportunity and culture. With 456,002 residents in 2014, Atlanta is also the largest city in the state. According to the Atlanta Department of Economic Development, the metro area is home to 13 Fortune 500 companies and 24 Fortune 1000 headquarters. Key industries according to Forbes include financial services, technology, and telecommunications. Further, a friendly business environment earned Atlanta the #5 spot on the Forbes list of Best Places for Businesses and Careers.
A high level of educational attainment continues to attract employers. As of 2013, 46.8 percent of Atlanta adults ages 25-64 held at least a bachelor's degree. An affordable median housing value of $210,000 in 2013 also attracted families in droves. Meanwhile, the median household income through 2013 was $46,631.
To get a better understanding of the educational landscape in Atlanta and the entire state of Georgia, we reached out to Gretchen Corbin, Commissioner of the Technical College System of Georgia. The 22 colleges of the Technical College System of Georgia (TCSG) are Georgia's top resource for skilled workers. Technical schools in Atlanta and the rest of the state offer training in associate degree, diploma and certificate programs. TCSG partners with companies through Quick Start, the nation's top customized workforce training program, and through its individual colleges, who work with local industry to provide workforce and training solutions. Visit www.tcsg.edu for more information.
What Are the Growing Industries in Atlanta, Georgia?
GC: Georgia is consistently ranked as America's top state for business by site consultants and companies. Due to Georgia's high rankings, our pro-business environment cultivates many key industries that greatly enhance the state's economy by lowering operating costs, providing access to global markets, mitigating business risks, and leveraging a highly trained, stable workforce. Although there are more than 15 key industries within Georgia, the aerospace industry is the No. 1 workforce program in the U.S. with more than 500 companies in Georgia. The entertainment industry, on the other hand, also provides a multitude of opportunities and has seen extensive growth. Particularly, Georgia's film business has exploded, and its economic impact was more than $6 billion last year. To further empower and staff the entertainment industry in Georgia, the Technical College System of Georgia and the University System of Georgia are partnering together to develop the Georgia Film Academy. Other key industries include: automotive, defense, energy, financial services and contact/data centers.
What Advantages Does Georgia Have to Offer?
GC: Georgia's low corporate tax rates, unbeatable logistics and transportation infrastructure and Department of Economic Development experts give Georgia businesses -- including the 20 Fortune 500 headquarters, 33 Fortune 1000 firms and numerous international companies headquartered here -- a competitive edge by operating in a strategic U.S. hub for domestic and global commerce.
Additionally, Georgia has a top-ranked workforce training program. Georgia Quick Start, a customized workforce training program, has been helping Georgia win new companies and support existing industry with its customized workforce training provided free of charge to qualified companies for more than 40 years. Quick Start has trained more than 53,000 people in 123 customized workforce training programs, creating or retaining a total of 10,024 local jobs.
Why Would You Recommend Someone Move to Atlanta or the State of Georgia?
GC: Georgia is at the center of the largest and fastest-growing region in the U.S. Georgia's workforce of more than 6 million is consistently refreshed by the growing number of people who move here along with the 90,000 graduates from 80 colleges, technical colleges and universities across the state. Our beautiful state offers a culture of collaboration, which fuels the growth of Georgia's diverse economy. It is reflected in the state's pro-business framework, research centers and organizations such as Quick Start, which consistently ranks as the top workforce development program in the nation. From the growing economy, numerous job opportunities and great education options, Georgia is a wonderful place to call home.
What Georgia Schools Would You Recommend?
GC: Any of the 22 colleges within the Technical College System of Georgia (TCSG) offer a quality education that is both flexible and affordable for any student. With 85 campus locations and 600 programs to choose from, TCSG offers technical education within 30 miles of every Georgia citizen. Many programs, such as nursing and health sciences, commercial truck driving and welding are offered at a majority of the colleges. Others, such as cyberforensics, motorsports technology and film production, are offered at just a few. We recommend a student explore the options available. If it's a program within 10 strategic industries, tuition could be free. Otherwise, courses are an affordable $89 per credit hour. And in 2015, dual enrollment options have been vastly expanded and made more accessible to Georgia high school students wishing to get a jump on college by taking college courses.
How Do Students in Georgia Benefit From Technical and Vocational Education?
GC: Studies show that a technical college education increases an individual's earning power and gives them more job opportunities. Some technical careers, such as underwater welding, banking & finance, and game development offer salaries from $50,000 to more than $100,000. Not only does a technical college education bring greater financial rewards, it brings a greater quality of life and can lead to an enhanced sense of self-worth. Over and over again, we hear students and graduates talk about how acquiring a technical college education has changed their life. That's the greatest benefit and reward there is!
About the Expert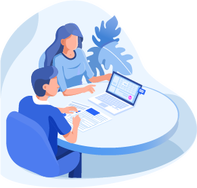 Learn More About Atlanta
| | | |
| --- | --- | --- |
| Demographics | Total Population | 465,230 |
Education and Earnings

# Enrolled in College
41,987
Median Earnings Without High School Degree
$16,437
Median Earnings With High School Degree
$24,538
Median Earnings With Associate Degree
$30,419
Commute

Average Commute Time
26 minutes
% Commutes by Walking
4.4%
% Commutes by Bicycle
0.9%
% Commutes by Public Transportation
10.2%
Housing

Median Housing Cost
$1,145
Median Gross Rent
$1,037
Median House Value
$238,700