Los Angeles offers many reasons for potential students to head for Southern California, including the near-perfect weather, the nearby coast, gorgeous mountains, the remarkable ethnic diversity, and numerous opportunities for education. Those who want to continue or further their education in Los Angeles will be pleased to learn there are dozens of vocational, technical and career schools in or around the city.
"Los Angeles is still the entertainment capital of the world. All of the major broadcast networks operate in Los Angeles. Also, the recording industry has deep roots in Los Angeles". Read the full interview with Don R. Dennis Jr.
Los Angeles Trade Schools
There are a number of well-known universities and colleges in Los Angeles and the larger surrounding areas. But for those who want to attend trade school, technical college, or smaller certification programs, there are a wide variety of smaller schools that could be right for you. These schools can sometimes have a faster path to a career, or can provide education for a specific career or specialized trade. Here are a few examples of L.A. trade schools that offer certification programs or two-year associate degrees:
Career Development Institute Inc
Palace Beauty College
Charles R Drew University of Medicine and Science
International College of Beauty Arts & Sciences
Diversified Vocational College
Los Angeles City College
Mount Saint Mary's University
Expert Advice on Vocational Education in L.A.
To learn more about Los Angeles, we talked to Don R. Dennis Jr., Esq., a lifelong resident of the city. Dennis worked for the city of Los Angeles for eight years as a transportation engineer, invested in L.A. real estate, serves as an adjunct professor of law and is a practicing attorney focused on internet legal issues.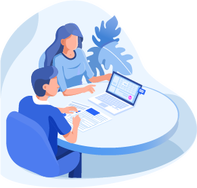 Which industries are growing in Los Angeles?
CleanTech, advanced transportation (including driverless cars), and cannabis are emerging industries in Los Angeles. Since individuals are always looking for ways to save money on their energy bills and in light of the water shortage, innovators will benefit based on the cost savings that they can provide consumers.
Advanced transportation is a very big topic for the County of Los Angeles Mobility plan. Since traffic congestion is not easing, government officials are looking to promote alternatives to using cars. Thus, there are increased bicycle lanes and paths. In addition, the completion of the Metropolitan Transportation Authority subway lines extending down Crenshaw Boulevard to Los Angeles International Airport is thought to alleviate traffic. Furthermore, the subway line that will be extending east and west from downtown to the beach is thought to reduce congestion on the Santa Monica freeway.
Lastly, the cannabis industry is rapidly growing in popularity. Medical clinics are doing big business throughout the city and seeing substantial growth. In California alone, the industry is estimated to be $1 billion per year. Moreover, the demand for the product is steadily increasing.
Which industries look most promising for graduates of LA technical schools?
Los Angeles is still the entertainment capital of the world. All of the major broadcast networks operate in Los Angeles. Also, the recording industry has deep roots in Los Angeles. And Silicon Beach houses major technology companies that are now promoting digital media and website programming. Thus, opportunities exist in both music and film production, catering, hair stylists, web programmers, software developers, mobile application developers, and food trucks.
How is the housing market in Los Angeles?
According to the California Association of Realtors, the home affordability index is at 32 percent. Thus, 32 percent of households in Los Angeles can afford to buy a median priced home in California. With the large influx of people, it is likely that most new residents will rent for several years before they are ready to purchase a home.
Why is Los Angeles an attractive option for students?
Most students are attracted to Los Angeles because of the weather. We have excellent weather conditions year round. Also, we have premier colleges and universities strategically located. For example, Los Angeles is home to multiple community colleges, state colleges, and private universities. With respect to community colleges in Los Angeles we have Los Angeles Trade Technical, Los Angeles City College, Los Angeles Harbor College, Pierce College, and Los Angeles Southwest College. State colleges include California State University Los Angeles and Northridge. And universities include the University of Southern California and University of California at Los Angeles. Thus, students can obtain excellent education on various campuses.
Students also enjoy the numerous tourist attractions to occupy their time when school is nit in session. Attractions include Universal Studios, beaches, Hollywood Walk of Fame, Venice Beach Boardwalk, Los Angeles County Museum of Art, Griffith Observatory, Staples Center, Hollywood Bowl, San Pedro and Marina Del Rey boat tours, Los Angeles Zoo, Los Angeles Equestrian Center, Santa Monica Mountains hiking trails, the Original Farmer's Market, and numerous outdoor malls and shopping facilities.
Learn More About Los Angeles
| | | |
| --- | --- | --- |
| Demographics | Total Population | 3,949,776 |
Education and Earnings

# Enrolled in College
291,806
Median Earnings Without High School Degree
$19,043
Median Earnings With High School Degree
$25,590
Median Earnings With Associate Degree
$33,535
Commute

Average Commute Time
31 minutes
% Commutes by Walking
3.5%
% Commutes by Bicycle
1.1%
% Commutes by Public Transportation
9.8%
Housing

Median Housing Cost
$1,467
Median Gross Rent
$1,302
Median House Value
$549,800
Los Angeles Trade Schools