Long Beach, California has great potential for students interested in attending college or vocational schools. With beautiful southern California weather and miles of beaches, it's no wonder the city is growing. Long Beach is home to nearly 500,000 people, and has seen its population increase by 36 percent during the past 25 years. An educated city, approximately 29 percent of Long Beach residents who are 25 years and older have completed either a bachelor's or graduate degree. Average salaries in the area were $53,000 in 2014, according to the US Bureau of Labor Statistics, and the city is working to improve the earning potential of its residents.
As a major hub in the Los Angeles region, Long Beach is an international trade center, with the Port of Long Beach serving as one of the top shipping ports in the United States. However, during the past decade the reliance on shipping industry as a driving economic engine has started to shift as the city looked to diversify and broaden the scope of its economy. Major investments in economic development included creating a business friendly environment through tax incentives, providing capital for new business development, and creating new commercial and business site developments.
Most recently, the focus has been on revitalizing Downtown Long Beach. We interviewed Adam Carrillo of Downtown Long Beach to get a better understanding of the overall economic development and employment opportunities in the area.
Expert Advice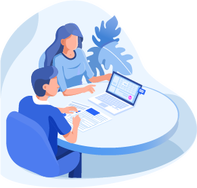 Could you describe your position and the overall role of Downtown Long Beach?
As the Economic Development Manager my role is to facilitate the creation of wealth in my community. My role focuses in three major areas: business attraction, business retention and expansion, and real estate development and reuse, all of which result in the creation of jobs for my community. My passion is economic development here where I live as a downtown resident.
Downtown Long Beach Associates (DLBA) is a non-profit organization operating on behalf of the tenants and commercial and residential property owners of the Business Improvement District. It is dedicated to the management, marketing, security, maintenance, advocacy, economic and community development of the assessment districts in cooperation with the City of Long Beach and the private sector.
What's the current economic outlook in Long Beach?
Downtown Long Beach is going through a renaissance of major growth. Investors, businesses, and consumers are trying to stake their claim. There's been over $2 billion in investment since 2013 as just one of the visible signs. We are one of the handful of waterfront high-rise downtowns on the west coast and seeing measurable growth in employment, retail spending, and increased office space leasing.
The city was recently awarded a Bloomberg Innovation Grant. The grant is provided by former New York City Mayor Michael Bloomberg's foundation to help create so-called "innovation teams" to explore new approaches to addressing issues like poverty, public safety and job growth. Long Beach was one of 14 cities around the world awarded the grant. The City of Long Beach also brought back the Economic Development Committee which just started meeting recently.
Cost-of-living in California is well-known for big demand, short supply and big costs. What's the current housing situation in the region?
Current lease rates reported by rental housing companies in the Downtown start as low at $1.91 per sq. ft., while most amenity rich units start at $3.46 per square foot, the type of living most downtown residents are looking for. Some of the water front high-end condo units sell as much as $444 per square foot. We'll be adding an additional 1,000 residential units in the next few years to support our continued growth.
Why is Long Beach an attractive location for students?
Long Beach is one of the very few locations regionally you can live and attend school in a waterfront urban environment. With almost an around the clock activation, there is always something to do here in Long Beach which is why we're working to integrate our local educational institutions into our Downtown. What other waterfront high-rise downtown can you be on the beach getting a tan, and in two hours be hitting the ski slopes?
Why would you recommend an individual consider moving to Long Beach?
Downtown Long Beach is a diversified and dynamic waterfront urban destination and the only high-rise waterfront downtown in the greater Los Angeles market. There are truly too many reasons to move to Long Beach to even list here. Living in Downtown Long Beach is a 24/7 lifestyle enjoyed by the millennial demographic and embraced and supported by many.
Learn More About Long Beach
| | | |
| --- | --- | --- |
| Demographics | Total Population | 470,489 |
Education and Earnings

# Enrolled in College
39,044
Median Earnings Without High School Degree
$21,453
Median Earnings With High School Degree
$29,007
Median Earnings With Associate Degree
$36,582
Commute

Average Commute Time
30 minutes
% Commutes by Walking
2.5%
% Commutes by Bicycle
1%
% Commutes by Public Transportation
6.3%
Housing

Median Housing Cost
$1,336
Median Gross Rent
$1,198
Median House Value
$476,400