Nova Scotia Vocational and Technical Schools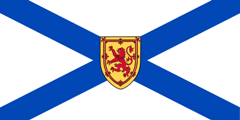 Department of Education - Nova Scotia
Vocational Schools in Nova Scotia
Results: 6
Matching School Ads
Earn Your Diploma from Home!
Programs : Drug & Alcohol Treatment Specialist, Funeral Service Education, French as a Second Language, and more.
With an education from an Art Institutes school, imagine what you could create.
Programs : Graphic Design & Foundation for Design (D), Culinary Arts Level 1 (C), Hospitality & Restaurant Business Management (D), and more.
Learn how to turn your creativity into entertainment at Toronto Film School.
Programs : Video Game Design and Development Diploma, Marketing for Fashion and Entertainment, Writing for Film and TV Diploma, and more.
Follow your passion at the Visual College of Art and Design.
Programs : Graphic Design, Visual Effects Art & Design, Interior Design, and more.
Pursue a certificate, master, or doctorate degree in Psychology at The Chicago School for Professional Psychology.
Programs : Psy.D. Clinical Psychology, M.S. Applied Behavior Analysis, Psy.D. Clinical Forensic Psychology, and more.
Earn your Master's degree online from Norwich University.
Programs : Master of Public Administration Online, Master of Arts in International Relations Online , Master of Civil Engineering Online, and more.
Underappreciated Jobs
By Maggie Wirtanen
August 24, 2016
In celebration of Labor Day, here's our list of jobs that are not only tough, but many of them provide a helpful service that often goes unthanked.
Where Do Nurses Get Paid the Most and Least?
By Johanna Sorrentino
July 14, 2016
Find out which cities pay their nurses the most, and which pay the least, according to the Bureau of Labor Statistics. We also have results that are adjusted for cost of living.
How Much Does Trade School Cost?
By Johanna Sorrentino
June 14, 2016
It's an important question for those deciding if a vocational education is right for them: How much does trade school cost? Find detailed answers using data from the National Center for Education Statistics.
More Career Resources